Oct 14 2019
A conversation with House producer GotSome
GotSome is UK producer and DJ Adam Gorsky, a man who has been on an upward trajectory since his arrival on the international circuit in 2014. Seen as one of the leaders of a new generation of talented British producers, Adam's skills spawned an early slew of bass-heavy, dance floor destroyers including 'Bassline', championed by Radio 1's B.Traits and Annie Mac and signed to Defected Records. He has a huge package of remixes to his name from house legend Kenny Dope, Friend Within, Chus + Ceballos and Chocolate Puma and in recent times has returned to his house music roots with killer releases across the likes of Toolroom, Ultra, Armada Deep, Nervous and Big Beat.
With shows recently including Glastonbury, Boomtown and Ministry of Sound as farther afield in Europe, Asia and beyond and support throughout clubland and across radio, I caught up with Adam around his new release "Pump It Up" to find out what he is up to these days.
How did it all begin? What drew you to electronic music?
Being young and being from Bristol when Drum & Bass was big. That was a key thing for me being around Drum & Bass and Hip Hop. Bristol at the time had the cream of the crop in the underground scene. I just wanted to be involved in it. I worked at Waitrose around then and I just wanted to save up for some turntables and learn how to DJ on Vinyl. Back then I used to hangout with DJ Die. He was like a big brother to me. He took me to a lot of parties that I shouldn't have been at when I was like 17. Later on, I got a job in Chemical Records in Bristol, but I got let go. Then the next day I started producing and enrolled in music school a few weeks later. I realised then that I wasn't a band type and that I was much better at production. I started a Garage alias called Forget Me Not. We did an EP that got picked up by DJ EZ. Then one of the guys moved to London and things dispersed a bit. So, Alex and I started GotSome. That's when "Bassline" came about and the whole Defected thing.
How did you get picked up by underground labels initially?
The first record that got picked up by Hypercolour was a bootleg of an Amy Winehouse song "You Should be Stronger Than Me". I remember playing it in a club in Bristol and the head of Hypercolour was in there that night. He flipped out when he heard it. He said who is this guy singing? and I told him it was Amy Winehouse pitched down and he was shocked. They released like 200 copies on Vinyl. From then I was close with them. I'm also good friend with B Traits. One night she was filling in for Pete Tong and she played "Bassline". The A&R at the time for Defected heard it in his car and called her up. That's how I got onto Defected.
Who are you signed with now?
I have releases signed to Ultra and Armada and some others in the works. The new release "Pump It Up" is signed to Armada.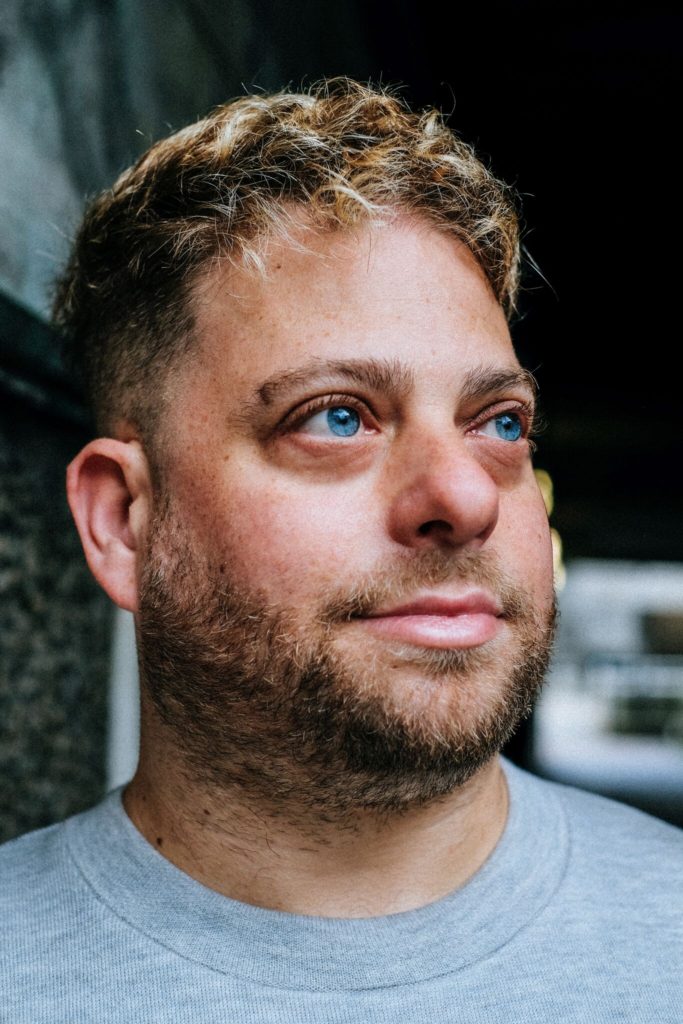 Can you tell us about the background of your new track "Pump It Up"?
I heard it initially like 10 years ago on an old house compilation and I thought this is so cheesy, but I love it. Then I forgot about it as you do. In 2017 I was at BPM festival in Mexico and I had a mad night out. I ended up at Circo Loco, which in Mexico is in an airfield strip in a proper Jungle. I remember at the end Seth Troxler put this record on. The Black & White Brothers Pump It Up tune. I remember coming back with the song stuck in my head and I had to find it. I bought the record and started playing it in in my set. I thought this is cool, but it doesn't really go with the other stuff I'm playing. My whole thing is when I do edits, I decide to add some kicks, claps, hats and some synth lines in. Then I just did that and made it for myself. I went to ADE and I played on Amsterdam radio and a few people picked up on that song. William Djoko picked it up and started playing it around Europe and sending me videos of the crowds. He was asking me when I'm going to bring out. Annie Mac then hit me up this year to send her some tracks. She started playing it out from March at festivals, then all summer until now and I kept getting tagged in these videos so the guys from Armada got in touch to release it.
BPM in Mexico sounds unbelievable. What has been the live highlight of your career so far?
At Glastonbury this year we did the Friday night in the Shangri-La Gas Tower. I had all my DJ mates and my old mates at the front. You can play all over the world, but nothing could beat that.
What's your take on the UK Scene at the moment? Anyone you are loving?
In Bristol currently there is so much. Recently there have been a lot of documentaries about house and techno in Bristol too from the likes of Boiler Room. Bristol based, Lucy and Natural Sugars are really good along with DJ Polo. I feel tech house for me now is a bit lost. It's starting to feel a bit processed. I want to make music that's inclusive and has an authentic message. The way forward is to write music that everyone can get into. This is kind of why recently I have focused recently on my house roots. It's all about old school house with a new school flavour.
Bristol has consistently produced top talent down through the years. What do you think defines Bristol as being such a strong music city?
I work between London and Bristol right. When I leave the studio in London and smile at someone, they look at me like I'm crazy. When you go to Bristol and walk up to a studio and smile at people they smile back. Also, when you have a community of creatives together it works. When I was growing up, I used to be walking down the street and I would see people from Massive Attack and then I would think I could do that. That made me and all my friends be like you know what we could be together and achieve something if they can. In Bristol from a very young age we felt we could do it.
You held down an Amnesia residency before. Do you feel Ibiza still has the same appeal?
I would say Ibiza is a magnetic hub. It really is special anyway you look at it.
Do you have a routine for making a track?
I don't really have a routine. I spend every day, every minute listening to music, looking for samples etc. I'm always thinking how I can put that in my music. I usually start with a sample and loop it around then I add kicks, claps etc. Sometimes I use drum machines and synths. I find samples I really like and then add stuff on top of it.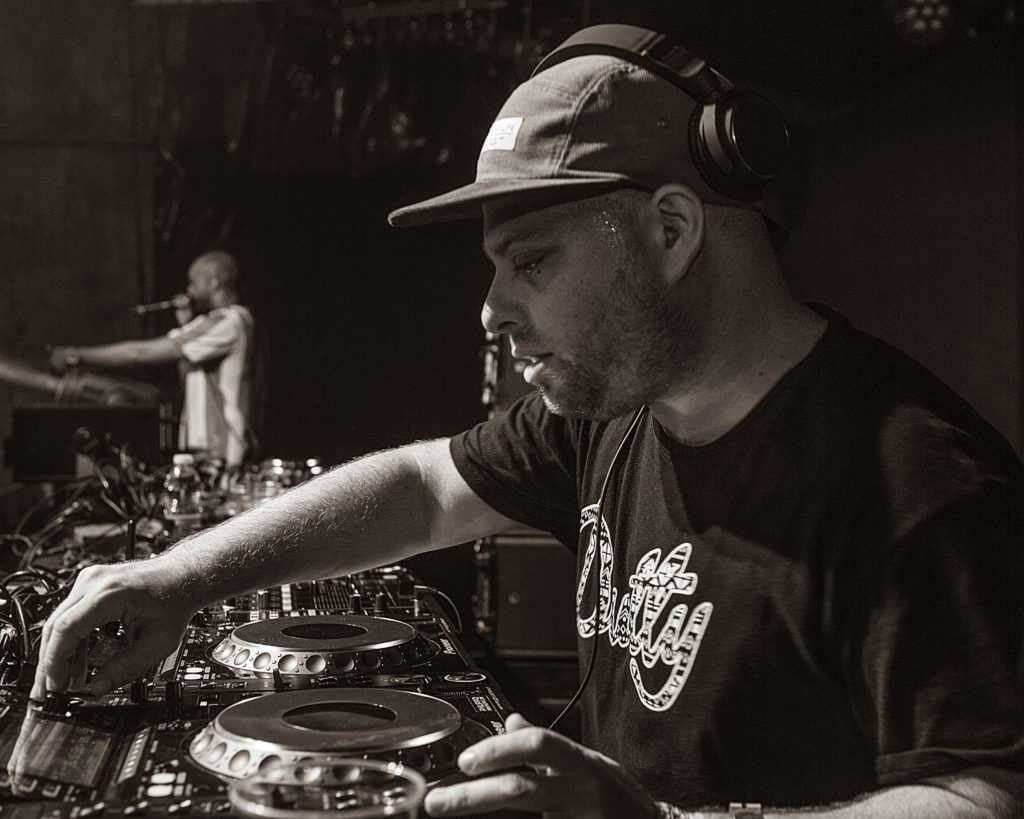 What advice would you give the up and coming in Bristol?
I'm going to start doing mentoring next year. I also really want to start a label next year too. That's the plan. My key advice would be to never stop learning. You always got to learn. Also, if you get bored of something switch it up. Do something new. Go to the gym, do yoga, do rock-climbing. I don't know. Music is a funny thing if you procrastinate on it you will go crazy. I read an interview with Timberland recently that he only spends an hour on a beat. If it doesn't work its going in the trash and I fully agree with that. I'm a creative producer I'm not an engineer so that's what I kind of do.
What do you think you owe your success to?
For me I got it quick, but I was working at it a long time before. I was dj'ing for 10 years before I achieved my goal as a producer. That I think is what it was. So, when I got big everyone kind of just knew about me. I knew the industry a little bit more compared to someone coming fresh from music school, although I'm still learning. They key is to just keep making music and putting it out. I don't let myself get bored.


Follow GotSome, @gotsomedj to hear more. You can also listen to GotSome on Spotify here

Follow Dave O'Leary @davoleary1