Aug 1 2019
A Conversation with Pepsi MAX's 'Chief Tasting Officer', Chabuddy G
"I can sell anything to anyone! I can sell ice to an eskimo, curry to a racist! Pepsi MAX to the other brand cola lover. Anything mate!" – Chabuddy G (July 2019)

Arriving in the United Kingdom in 1993, with his own passport (not his brother's), Chabuddy G like many immigrants had to become exceptionally versed in the art of hustle. His ability to be a "social chameleon", is a skill that has enabled him to attract clients from all walks of life for his various businesses. Consumers are fickle, changing their tastes on a whim, so entrepreneurs like Chabuddy need to be able to adapt to the changing market.

"Improwise!… IMPROWISE!" he yelled in my face a second time for emphasis, his 'Alpha Male Lion' presence instantly being felt in the normally lively, yet eerily subdued Bat and Ball Bar, in Stratford. It was almost as if the customers could sense Chabuddy was there, or maybe even recognised his "pungent aroma", which in his words, was a cocktail of B.O., lavender, caramel, turmeric and fittingly, Pepsi MAX. The latter is a product he now promotes in full pomp and pride, having self-appointed himself as the brand's 'Chief Tasting Officer'. It's a role with a high level of responsibility attached, and Chabuddy has immediately brought ideas to the table that could help Pepsi MAX maintain their position as a leader in the cola industry. "I would love Pepsi MAX to do a spicy flavour… like maybe a Turmeric Pepsi MAX… Curry Powder or Wasabi Pepsi MAX… something that really hits you, and makes you go, 'ah shit!'"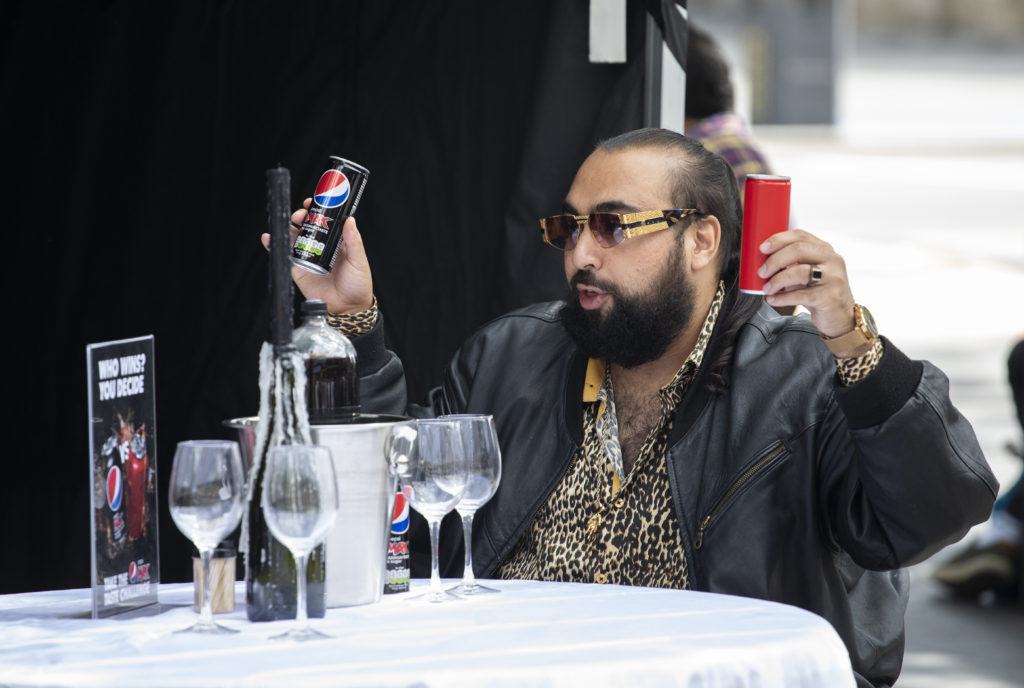 In any ultra competitive industry, a leading brand must always remain one step ahead of their rivals. Success cannot lead to complacency, and all failures must be learnt from. And if anyone knows something about failure in business, it's Chabuddy. "I think my persistence in business comes from failure… because all of my businesses fail. I write them off, liquidise them, start a new one, and hope no-one notices. That's the thing, when you fail, it doesn't matter, because you just do a new one, and people forget about the other ones!" Failure in various businesses ranging from clothing (Deepak and Gurdez t-shirts), to snacks and condiments (Peanut Dust) have led Chabuddy to his current role, which also involves trying his hand at being a social media influencer. Despite having no experience in this realm, 'Alan Brown Sugar' is not fazed by the task at hand, looking at his influencer peers with disdain.

"I see these geezers on Instagram, they haven't even got any talent! They just do silly wideos (videos), and people send them shit for free! So I was like, I might as well be an influencer, start influencing, and I'll get free stuff. And that's why I've got loads of Pepsi MAX… and it's great." Great for Chabuddy, and great for Pepsi MAX, who will benefit massively from Chabuddy's social media presence. Conscious that budding 'ultrapaneers' and influencers would be reading this article, I decided to delve deeper and ask Chabuddy what his keys were for being a social media marketing guru. His response was succinct and impactful.

"The key to social media success… is deception. It doesn't matter about what you've got, it matters what people think you've got. Like look at this gold I'm wearing (motions to his numerous rings and gold chain). It looks good isn' it? It's fake! All these rings, fake! It makes my fingers go green! But on the surface, I look like I'm a baller isn' it?! So it doesn't really matter what's real, social media is fake, it's like 'The Matrix', it's not real mate. But if you can trick people into thinking it's real, you can get the big bucks (rubs fingers and thumbs together). The guacamole. The awocado. The feta. The mascarpone. The halloumi. Cheese! Money! Cash!… Profit! Tax deductible! Expenses! I'm just saying words right now… Net!"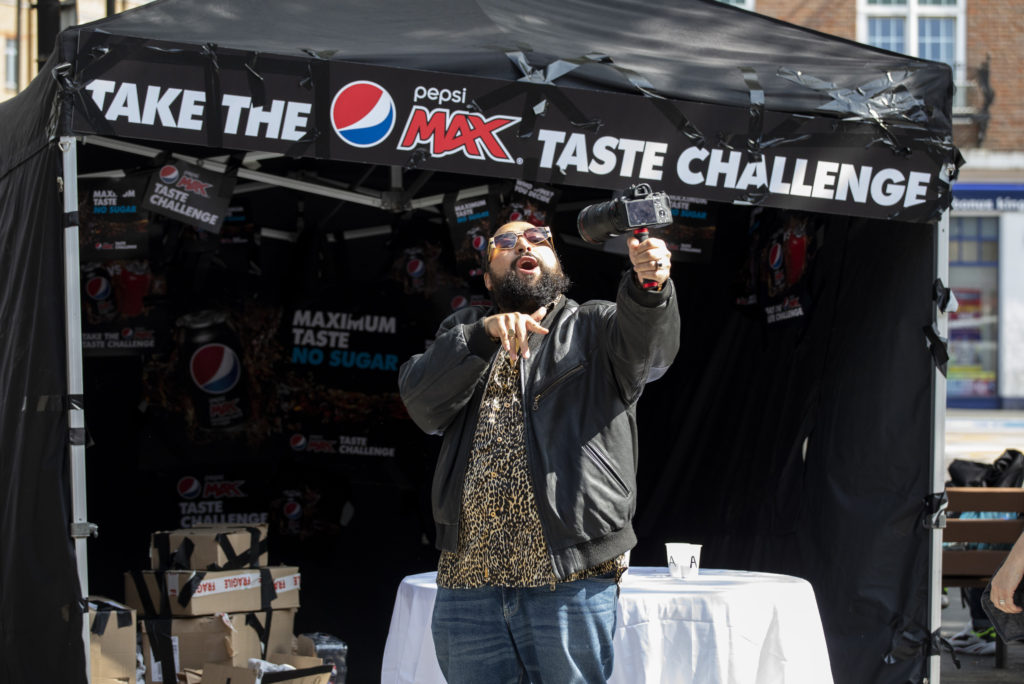 Clear and useful advice arose from the questionable accounting terminology, and although deception may seem unscrupulous to some, it requires a high degree of innovation, a trait that the 'Mayor of Hounslow' carries in abundance. "If you look at this can of Pepsi MAX, how much do you think it's worth? About a pound right? If I spray paint it gold, five pound mate! Triples the walue (value)! Have we got a spray can?! Pepsi have missed the trick, they should have done a special gold Chabuddy G edition!" Steve Jobs said "people with passion can change the world for the better", and Chabuddy clearly embodies this statement, his fiery outburst speaking volumes of his passion for entrepreneurship. However, wearing his heart on his sleeve in the working world doesn't equate to easily removing it from his shirt when entering the dating game. Chabuddy is no stranger to heartbreak, and although many crumble when experiencing these tough times, he sees light in the face of desolation.

"As the famous saying goes, 'it's better to have loved to than to have never loved and loved lost at all'(?). I've been hurt before by love, and sometimes when you're hurt, it's actually good for you. Because I've been hurt before, I'm not afraid of being hurt again. My wife robbed me, left me, but I got through that, and now, I'm literally killing it with the ladies. I need to slow down because I'm knackered going through aunties every week. Like two or three aunties a week! I am knackered! So love loss, it builds up your immune system to pain. So… no pain no gain mate! In a way, I'm like a sadist, into whips and that… not literally, it's a metaphor…"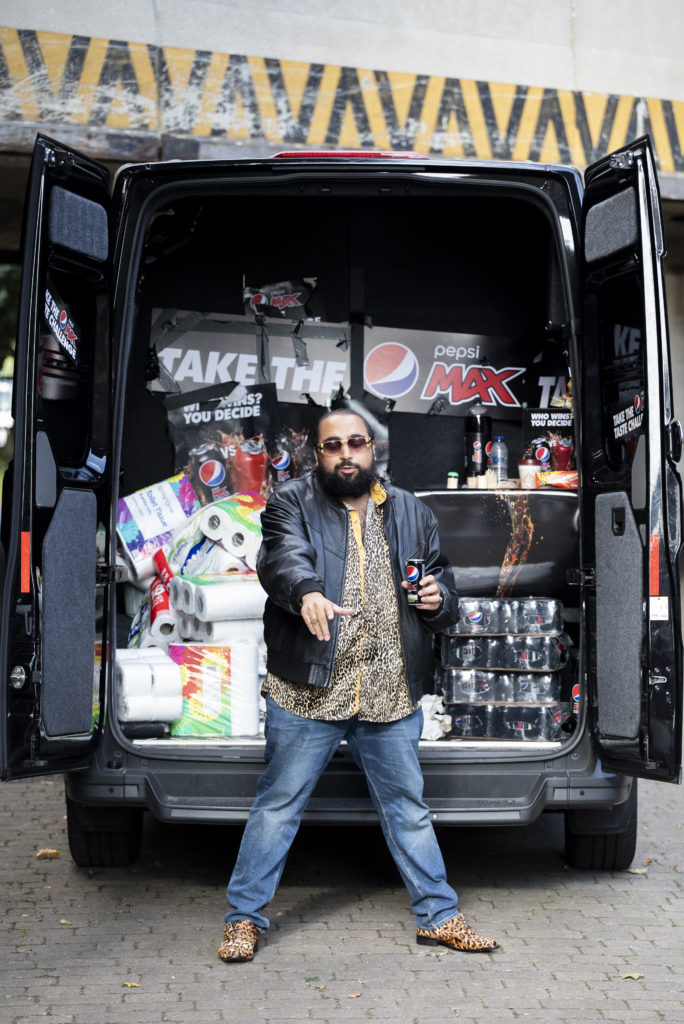 'Fifty Shades of Brown' clearly has a wealth of women at his disposal and does not discriminate. In his words he has been with "women from every colour of the rainbow, from the whitest of the white to the darkest of the dark". A plethora of short term flings is desirable to many men, but what is paramount to the ambitious is leaving behind a legacy. I asked Chabuddy if he believed he would leave behind a legacy of being viewed as one of the most respected Asians in the UK. His response was profound:

"Definitely…I feel like a modern day Prince Naseem, you know… when he's fat. I'm like Apache Indian… actually one of my names back in the day used to be 'Apache Pakistani'. So I've got those wibes… and I think it's great to represent for the Asian race, but let me tell you something brother, you know what my race is? Human race, brother. I promote being Asian, but there's only one race, and that's the human race. We're all one, isn' it? Peace and love."

Check out Chabuddy G on Instagram, @chabuddyg and Twitter @CHABUDDYGEEZY to keep up to date with his Pepsi MAX crusade and find out how he's taking on the doubters. Visit www.pepsi.co.uk to find your nearest Pepsi MAX Taste Challenge location and take the challenge yourself. The results for latest challenge are in! Check out the video below:
Read more from Tashan Patel @tashan.patel26