Jan 31 2020
ABQ London: where chemistry and alcohol meet
Your traditional dinner and drink date nights tend to become monotonous with the very repetitive setup that we've now come to associate with dating. If you're like me, you're always on the hunt for places that can take date nights to a new level. ABQ London does this best with its immersive drinking experience in the heart of Hackney.
But before, we got our chemistry on, we ate at their neighbouring spot, Saint Pizza, a vegan pizzeria that is easily one of the most instagrammable places I've ventured. I'm a meat-lover so I'm still getting accustomed to the vegan takeover but admittedly the pizza served is scrumptious even with it being meat-free. We had the Carne and The Los Pollos which he vegan salami & sausage and vegan chicken, respectively. The non-dairy cheese was flavoursome and tasted just as good as a dairy pizza as did the vegan-meats too. I'd highly recommend to any food-lover who's trying to broaden their palette.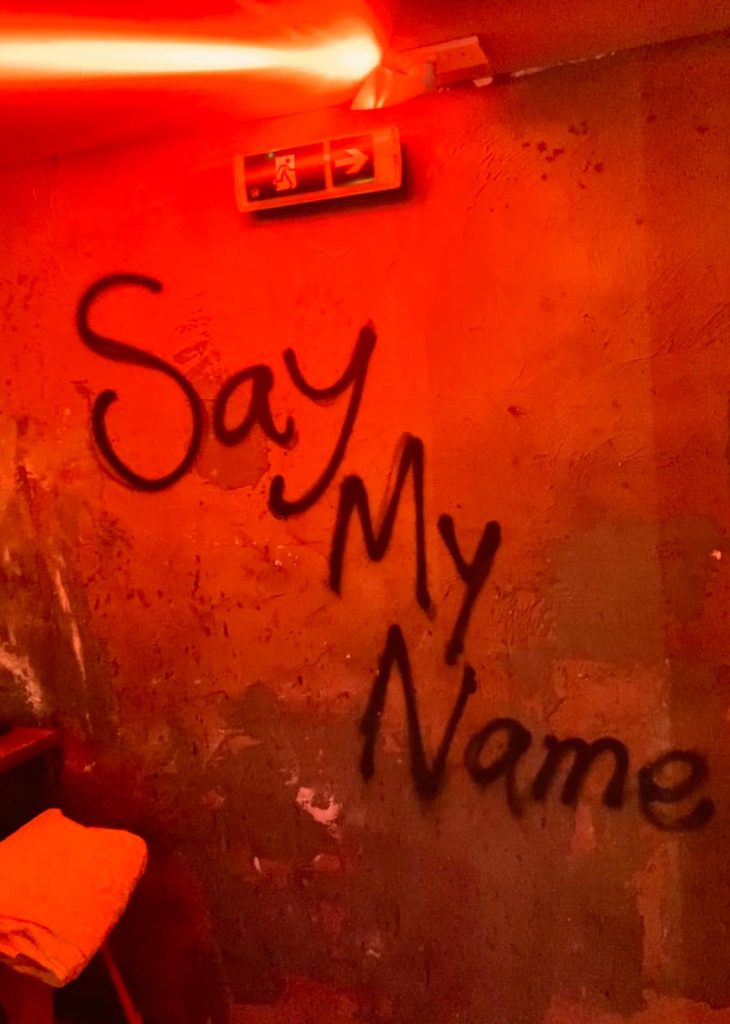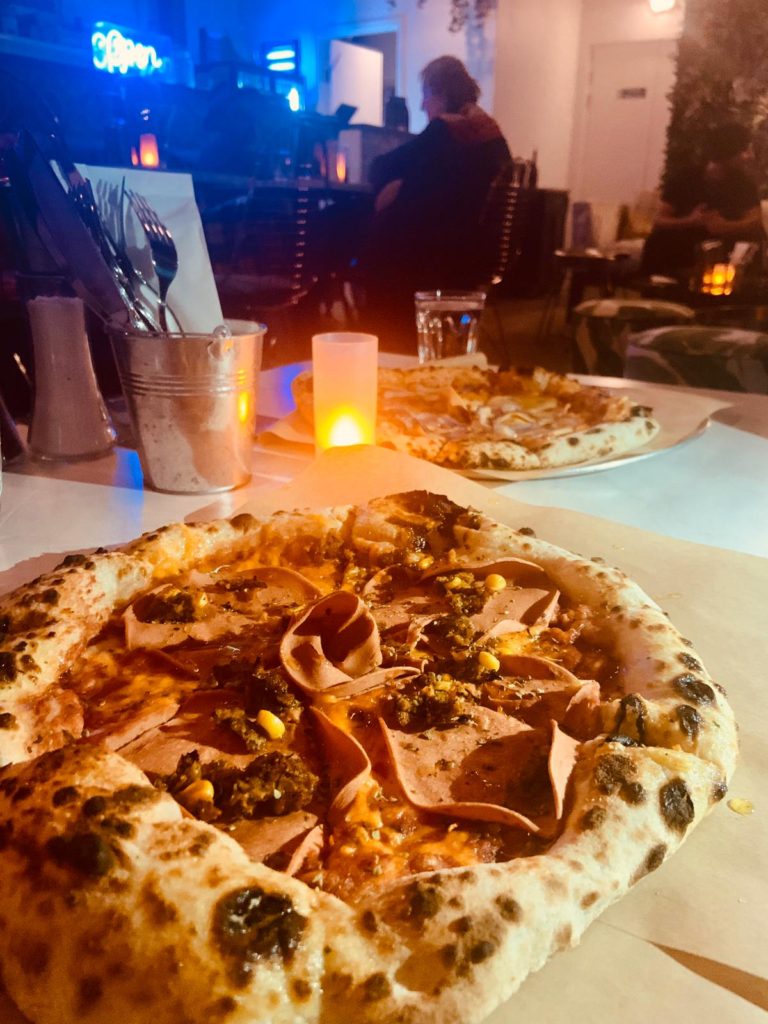 Heading into our RV-meets-bar, we put on our yellow jumpsuits and we're greeted with two blue welcome drinks which got us in the mood for some infusing. At our table were the very same instruments you used in your year 8 chemistry class. Beakers, syringes and the periodic table are all props you'll be needing in order to make your beverage of choice.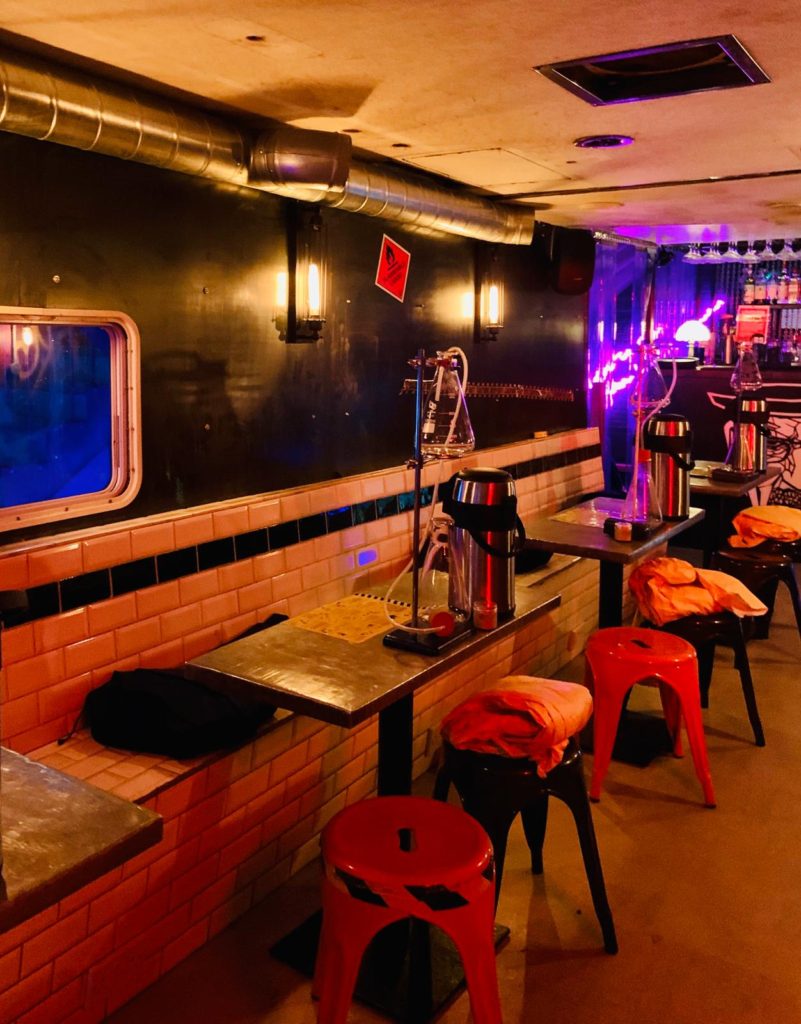 The two drinks we had a stab at making were the 420, which included bourbon and brown sherry, as well as, the Dry Walter which had rum and Aperol. We channeled our inner Walter White using whippers, n20, beakers and syringes to create our cocktails and you know what, we bloody did it. The drinks were strong but full of flavour; I'm convinced they tasted better since they were made with our own very hands.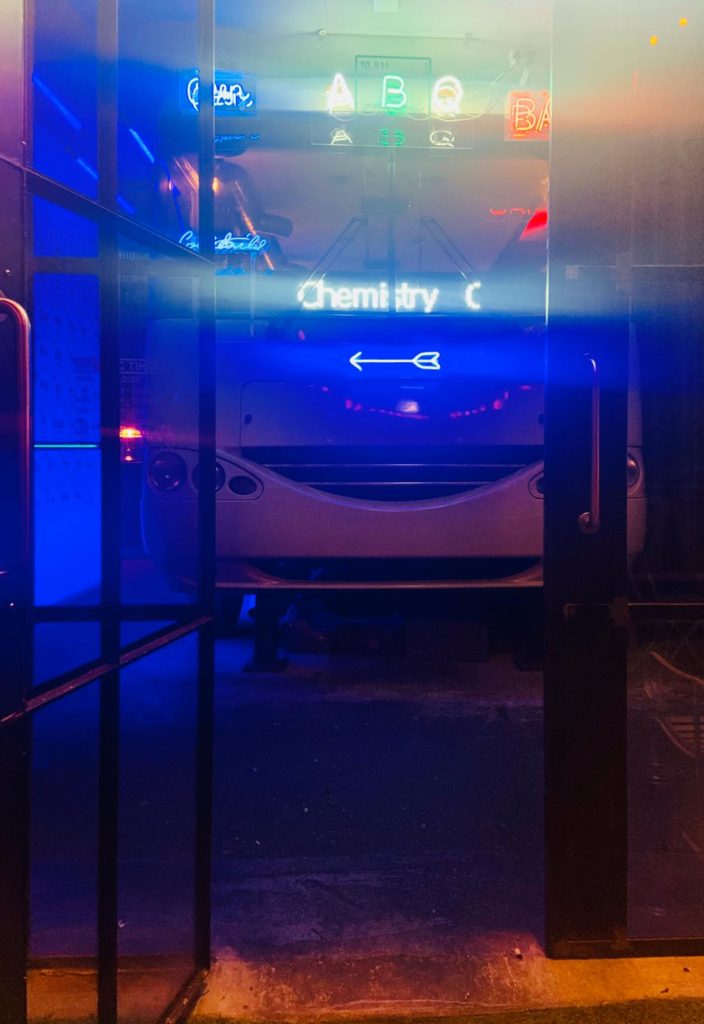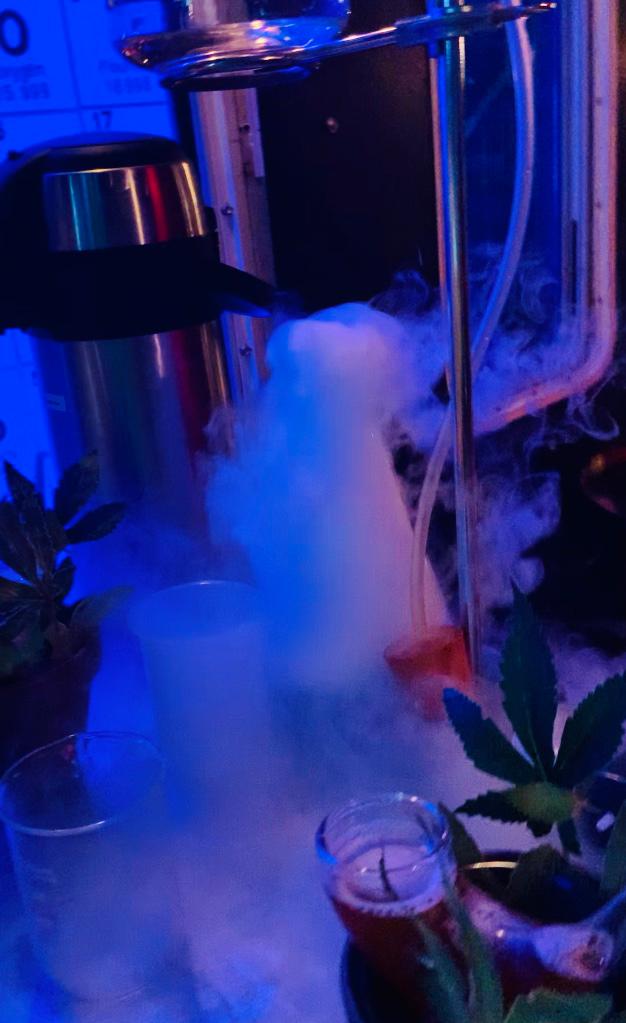 We implore all drink lovers who are after a new experience to head down to Hackney to try some of yummy vegan pizza and immersive drink experience at ABQ London.
£36 per person gets you 1h45m hours in the RV/RV extension which includes cooking/infusing of 3 molecular cocktails (consisting of 1 welcome drink + 2 molecular)!
What is the difference between RV and RX extension? Due to high demand we build an extension area next to the area. The experience is the same but the extension is closer to the main bar and is more spacious.
You can also eat and drink more when you are there. We have plenty of space. This experience is the ABQ is known for.