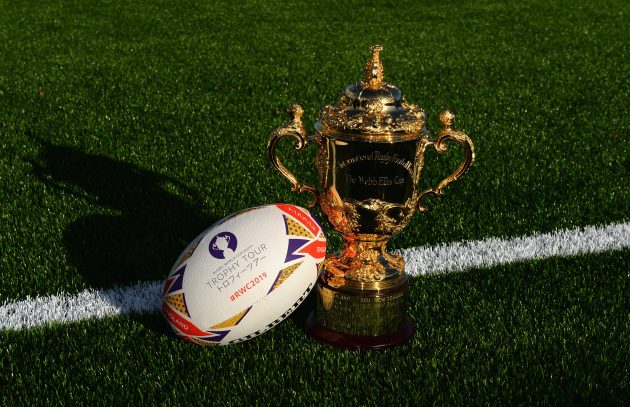 Kick off Rugby World Cup 2019 Japan celebrations early and see if you could stand-up to a virtual tackle from one of England rugby's icons.
Mastercard unveils a new virtual reality experience allowing fans to come head to head with rugby legends and feel the real power of a professional tackle this Friday, using a first of its kind haptic Teslasuit.
On 13 September, 2019 in the city of London's Exchange Square, fans will get the chance to feel exactly what it's like to be tackled by a rugby legend, selecting from Mastercard ambassadors Chris Robshaw, Maggie Alphonsi or Jason Robinson.
The Contactless Tackle is the first of its kind, using a haptic feedback bodysuit calibrated to give the wearer the sensation of a professional rugby tackle.
The event, launching in the run-up to the first match of Rugby World Cup 2019, will start at 12.00 and run until 19:00 on Friday 13 September, 2019. The experience is open to anyone over the age of 16 willing to give it a try.
As a Worldwide Partner and Preferred Card and Digital Wallet of Rugby World Cup 2019TM Japan Mastercard wants to bring give rugby fans priceless experiences to bring them closer to their passion.
For further information please contact mastercard@talkertailor.com.