Aug 7 2019
Interview: A Conversation with Electronica maestro, Aparde
This June, the Berlin based composer and musician Aparde unveiled 'Hands Rest', his sophomore album and second studio LP offering on Christian Löffler's revered Ki Records. A cohesive collection of eight beautifully hand-crafted tracks, Hands Rest is a complex and personal record. It reflects both the essence of Berlin's club scene, which Aparde undoubtedly is immersed in, along with his own intimate world which he explores through avant-garde pop.
As impressive sonically as it is technically, Aparde used a mixture of electronic sounds, analogue equipment and his own voice either as a sound element or lyrical component to explore this duality of sound. Created over the span of one year, Hands Rest has a very cathartic feel to it. It allows listeners to navigate through the varying soundscapes with a sense of purpose and storytelling.
'No Need' is the track that perhaps most encapsulates Aparde's duality between an avant-garde pop musician and a club artist. It takes the listener from a place of heavy-hearted alienation and sadness to the stamina present in a Berlin club. It sees Aparde unfolding the flow slowly, switching the mood of the track from inward to outward, in a way that characterizes the whole album.
Ahead of his show in Fabric this month I chatted to Aparde about his sound, writing process and current tour. Check out the interview below: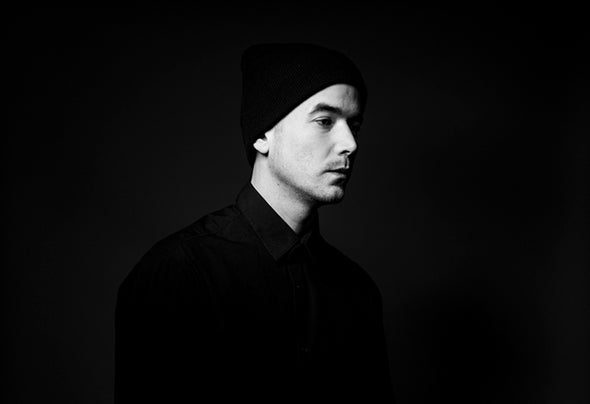 How have you been?
Thank you I´m fine and getting busier these days and that's great!
How is the tour going so far?
It's my first European tour and I'm very happy about the good slots at the great venues where I will play. I'm especially looking forward to the show at Fabric London on August 10th. Everything is going into right direction and I'm excited about the future plans.
Your new album 'Hands Rest' is out now can you tell us about the creative process and inspiration behind it?
The album process started after a big emotional event I had to compensate for. After the first track, 'Hands Rest', was finished I decided to make the album. I had long introverted recording sessions with my instruments and plug-ins of choice for example the DSI Prophet 08 or Kontakt Studio Drummer. Great musical inspirations in this time were 'Rival Consoles', 'Lusine' and 'Throwing Snow'.
The tracks on the album seem to be divided between electronic pop and more club productions. How did you come to this decision?
Over the time I realized that while playing live I mostly enjoy more energetic and rhythmic, techno-like tracks. On the other hand I was always making this more calm, Electronica Pop where my voice stands in the foreground. With my new album I wanted to express these different styles in separate, clearly divided tracks in order to transport a wider range of feelings and thoughts.
Did you approach this album differently to your first album 'Glass'?
I think my last album, 'Glass' is more experimental. With this album I established my way of producing and my sound stylistically. With 'Hands Rest' I made a more precise album, it's more on the point with shorter and more simple structures.
What attracted you to electronic music initially?
In my early days it was probably 'Tangerine Dream' which my parents showed me. After I listen to 'Aphex Twin', 'Apparat' and 'Extrawelt' for the first time. It was in my early twenties when I started to do music on my own.
You recently considered whether you would continue with music production. What brought you back to creating music?
It happened automatically and it was a soothing feeling to get back in the creative process again.
Do you feel Berlin plays an essential role in the creation of your music?
Definitely. It influenced my club productions after playing live over the years. But on the other side there is also a constricting part or feeling I transport in my music subconsciously. My intentions in this city changed over the time but moving here was a game changer too.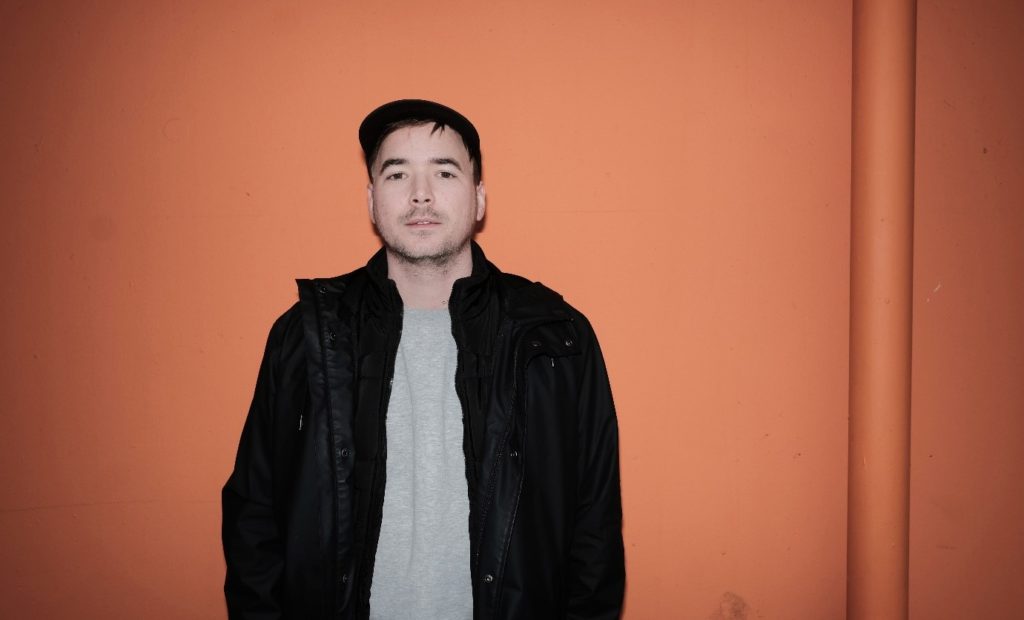 What do you think about the UK electronic scene currently?
I'm currently busy with thoughts about how it will change after Brexit.
If you could change anything about the music industry, what would it be?
Rival behaviour.
You are playing Fabric next month with Christian Löffler. How did you end up signed to his label Ki Records?
We had met each other the first time in Hamburg playing together. After sending my first demos they saw my interest of releasing on Ki. After sending the second demos we made 'Glass'. We have some things in common for example our native homeland and of course the music.
Favourite tracks out there now?
Known Shaz – 'Know You'
Any track in particular you would love to remix?
Bon Iver – 'Hey Ma'
If music wasn't so successful for you, where do you think you would be?
Probably I would be a carpenter and take over my father's workshop.
What are your plans for the future?
My next tour dates, of course! For example 'Atom Festival' in France and 'Cool v Plote' Festival in Czech Republic. I want to improve my live set, establish as a performing artist and a new album!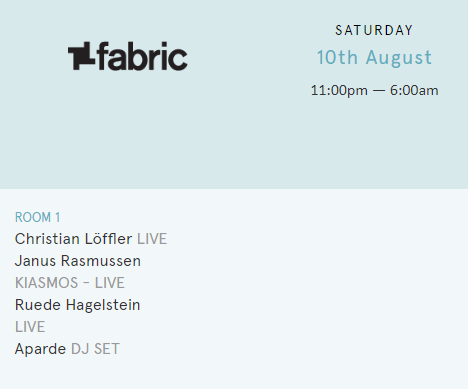 You can buy tickets to Aparde's next show at Fabric London here
Follow Aparde, @apardeofficial to hear more. You can also listen to Aparde on Spotify here

Follow Dave O'Leary @davoleary1