Oct 24 2017
Interview: A Conversation with Afro-House Artist, Hagan
I first met Hagan through a friend at one of Bespoke Mag's live events at Rye Wax, Peckham last year. Despite being busy preparing for his set in addition to helping other performing artists with their backing music, he took the time to chat to me and immediately came across as a laid back and genuine person, who like myself, was passionate about music. During our conversation, I discovered that he was a producer and had been making his own music for a while. He pointed me in the direction of his 'Gold Coast' EP, a project he had released a year prior, in 2015. When I listened to the EP, the sound felt familiar but simultaneously had an originality to it. It could be likened to Black Coffee, and although there were similarities to South African House music, it also had an underground and raw feel. Exploring his discography further, which was a lot more extensive than I anticipated, I couldn't place him in any one genre. His vibe across all bodies of work was dark, with a focus on drums, but varied in melody, a component which has been increasingly introduced in his later projects. He has an eclectic and unique style, which he has been able to put on display, either during live performances, or through sets on significant platforms such as Rinse FM. With an indefatigable work ethic coupled with consistent releases of content, it's no surprise that Hagan has worked with major artists over the last couple of years, including Charly Black, Mista Silva and Rosie Lowe. It seems that he is beginning to receive the recognition he deserves as an artist, having recently signed a management deal with Elton John's Rocket Music Entertainment Group. Following the release of his Roots EP, I sat down with Hagan to talk about a number of subjects including the origin of his name, his inspiration to become an artist, what makes the 'Hagan sound', and more. Check out the interview below now:
TP: Where does the name Hagan come from?
Hagan: So Hagan is my middle name, from my mum's side. I don't think I've told a lot of people this but the reason I chose Hagan… was because I couldn't choose any other name. Some of the initial names I came up with were so shit.
Give me some examples
One was 'Darker' (laughs), which was dead… I think I also tried 'Silencer'… I wanted something dark! My music is quite dark, so I was trying to go for that angle, something like 'Night-'…
'Night-crawler'?
'Nightcrawler', something like that, but it didn't sound right… it just sounded like the X-Men. So my friend, DJ Klipa, said to me, "why don't you just use your middle name – Hagan?" And I decided to take his advice as the main reason I even wanted to continue music was because of my mum. She supports my music quite a bit…
Seriously?
Yeah like… she may not show it all the time, but when it comes down to the critical times where I'm really happy about something I've made, she shows support. She was the first one to buy me an electric guitar, my first microphone, first amp… she came to watch loads of shows when I was performing in primary school. So if anything good comes out of music, it's because of her so I want to represent her.
Was she the one who actually got you into music, or was it more encouragement?
Just encouraging and supporting… whatever I do in music that is positive, represents my mum and my family, because my cousins all pushed me as well, and they also have the Hagan name. They're also talented, some can draw, some can paint… one of my cousins Daniel is now an A&R for Sony. He recently got the job, but he's been hustling. So all of us have our own creative talent, and I just want to represent from my side with my music. There's nothing clever about my name choice.
Na, but that's a sick name to have, as it will always hold substance given the association with family…
That's the reason that I chose that, I wanted a name after ten years, that can still be shouted out loud and not babyish. Before Hagan though, they used to call me 'Funky B' (laughs)
(Laughs) You know what? You might have missed a beat with that one, that's a hard name…
'Funky B'! They used to call me 'DJ Funky B', but I had to get rid of that…
You could slyly have it as an alias, so Hagan aka 'Funky B'
I don't think it would work bro, it sounds too heavy when you say it… but the reason is that I used to love Funky House, so that's where the Funky came from, and B from Brendan (my first name)…
Speaking of Funky House, Bespoke recently interviewed Kyla, what do you think about her coming back into music?
Yeah, it's a good look man, I was always a fan of Kyla… when she dropped 'Do You Mind', it was emotional. Then she dropped a tune called 'Daydreamin'', and I was a bit annoyed because it didn't receive the attention that it should have received. But I'm happy she's gone back into music, as it shows her passion for it, and anyone who loves music has a chance to go back into it.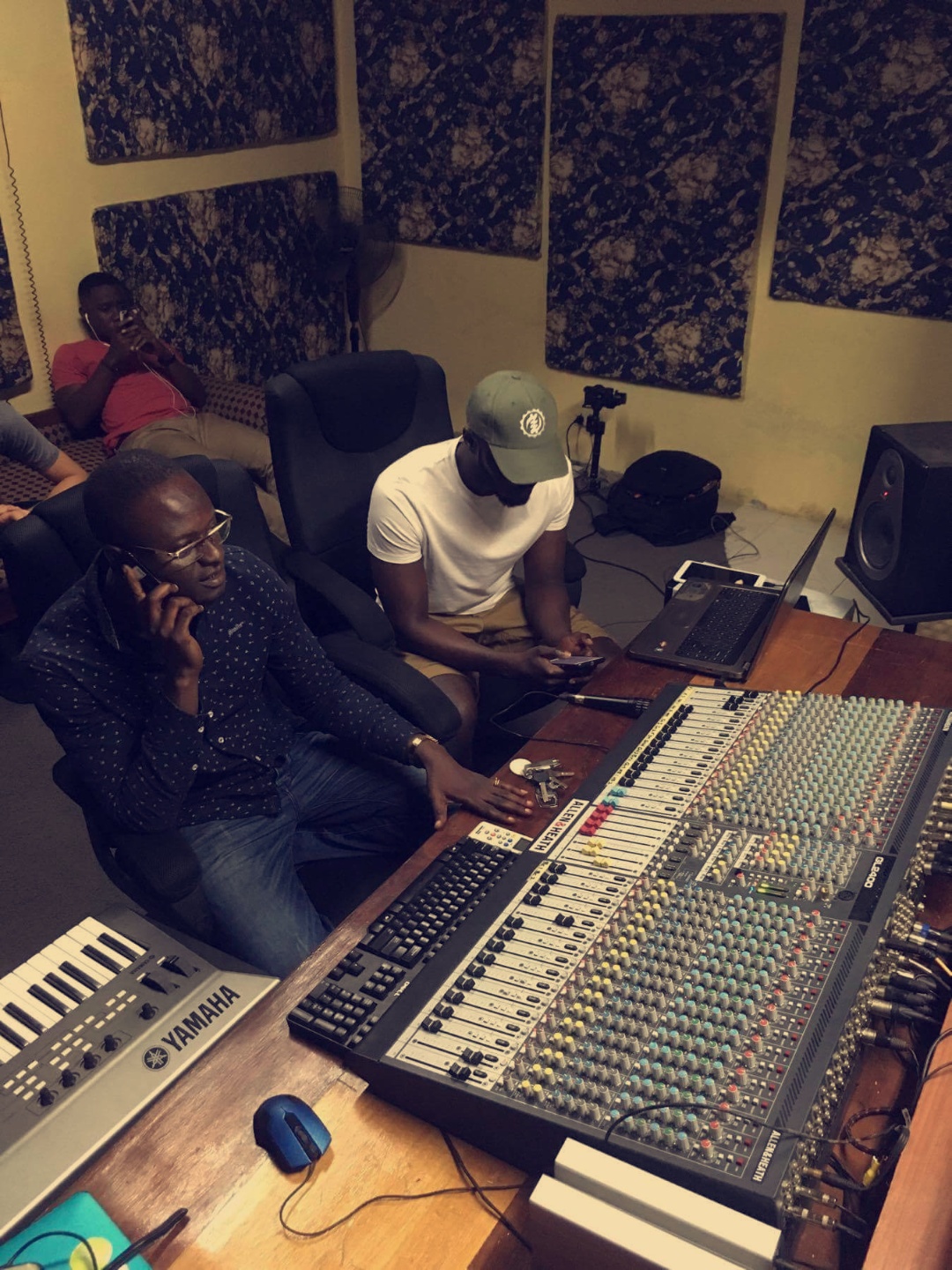 You spoke about doing music in primary school, when did you actually first start?
I started when I was maybe in year three… that's when my mum got me the electric guitar. I didn't actually know how to play it I was just making noise. And I didn't really take it seriously it was just something I enjoyed. There were a lot of things I used to enjoy, I used to want to be a dancer… basketball is another passion of mine. I used to play it until a decent level, but then I got injured so after that I focused on music. But yeah, I first started properly in primary school, and when I got to year five, I started my first band.
No way
I started my first band bro. It was sick, it was a band that just consisted of percussion. I recruited two guys to play different rhythms with what I was playing. I showcased it at the assembly, I got bookings! (laughs)
(Laughs)
I got bookings to do plays, like you know them end of year plays? They made me start playing at those shows with my band, and then we recruited a girl, Isabella, who's my cousin. And she added a whole another dimension. And from there, in secondary school, I just continued.
You realise that you might be one of the youngest bands to ever get booked?
Bro… you need to start young… but I think music has always just been part of what I've been doing.
I remember you telling me a while ago, that you played drums in church…
Yeah, when I was sixteen I used to also play percussion at church, and that's one of the reasons I got into making music. And I'd say church, played a big part of why I continued to do music. The rhythms that I learnt in church, I try to replicate in the tracks that I do now. In my church, the praise of worship is very upbeat and it's got an Afrocentric feel to it. And because I love African rhythms, I thought "let me try and replicate what I've learnt in church, with my music and with the drum patterns I've learnt". So when I got to university, DJ Klipa asked me to make a track ('God Bless House'). He asked me if I could make a track at a Funky House BPM, and I said: "yeah no problem". Because I'd started making music at church already, I said "let me jump on Funky House, and see if I can make this track for him". And that was one of my first Funky influenced tracks, and it did bits in the clubs.
Seriously?
Yeah, he started playing it out, it started getting circulated, everyone was asking, "what's this tune?" And when I saw that hype, it made me continue to produce.
Do you think if that song didn't pop off, you may not have continued?
Kind of… but I wouldn't be making the music that I make now, because he (DJ Klipa), kept on demanding more tunes. And because he kept demanding tunes, I had to make them (laughs). And because I got used to that tempo and genre, other DJs started to hear it, and then it started getting played on Rinse FM… and then Rinse FM DJs were asking "who's this?" And then they kept on demanding tunes, and then it just got bigger from there. But my passion for music wouldn't have happened without my uncle. My uncle, who was a DJ, used to live with me, and he was the first one to really introduce me to African music. He used to play 'High Life' music, and that's what made me enjoy and pick up those types of rhythms.
So when I went to church it was just a continuation of what I had heard at home. Then when I went to university, I just continued to build on what I had learnt in church and at the house. And that's when I started making tracks in the university scene. I made a remix with Mista Silva, which was 'Boom Boom Tah'. After that, labels just started asking me for tunes. It was a very fortunate time because, at uni, you can make tunes and learn at the same time. So, it came at the right time, and because I had a passion for it, I just continued with it.
It's interesting because I feel a lot of people growing up are into music… and if you like Hip-hop and R&B or whatever, you'd be more inclined to make that type of music. But because you had someone in your house that was constantly playing music that was different, you were more influenced by those genres…
It was very hard to escape it… because my uncle was the one who gave me my first experience of DJing. He would take me along to all the different hall parties he was DJing at. And then after a while, instead of him playing, I was playing.
How old were you?
From the ages of sixteen to eighteen… before I went to university. It allowed me to get experience playing in front of crowds. But don't get it twisted, when I was at school, I was influenced by the sounds you mentioned, mainly Grime but Hip-hop as well. So all of those sounds kind of shape what I'd make in the future. So that's the reason why I'd say my tracks aren't necessarily African. You hear that London grittiness, because I'm from London, so I can't help but include that sound.
That's one thing I have to say about your music… I can't actually put you in any bracket. You're pretty much making your own sound…
Kind of… I am influenced by certain genres, for example, Funky, Afrobeats, what's going on in South Africa at the moment with 'Gqom'. I'm influenced by all those genres, but I can never make those specific sounds from those genres, I think it's just a collection of those sounds, and then I'm just making my thing. Coming from London, I want to add that dark, gritty element to it. That's what the sound is, just a mixture of things.
Talking about your sound being dark, on your first two projects, 'Afrodub' and 'Deep in the Village – EP', I felt they were bass heavy, and actually dark…
I enjoyed making them boy! 'Deep in the Village', I put no thought into making it, I was free. That's one thing I'd encourage as a producer – you're so free when you first start. You don't care what you're making, but once you continue producing, you start putting constraints in your mind like "ah, I don't want to put this out because it sounds…", so the quality doesn't sound as high as you think it should sound. So as I was saying, 'Deep in the Village', I didn't care about any of that, the sounds were just raw. The arrangement is raw, the only thought I had was having fun with it. That's how that EP was made. Same with 'Afrodub', it was just, free. Those were literally the best years of making music…
Seriously?
Yeah, I could come up with ideas so quickly. Now what I find is, that sometimes I think too much about it or… although I enjoy my job, working full time hampers my creativity. It limits the amount of time I get to think about stuff. Back then I was just free with it. Every time I jumped on a laptop, I had an idea, but now it's more of a struggle.
Do you feel being signed to a label, even if they'd take a certain amount in a royalty, given that you wouldn't have to have a day job, as you could live off your advance, would it be worth the trade-off? So basically exchanging part of your ownership for more free time to create…
As an artist or producer, you need to understand what a label is going to give you. If they're not going to give you creative freedom, then you should reconsider, because you're going to limit yourself creatively. So for me personally, if I still had creative freedom and I was financially free, but they may still have some control, and earn money out of my music, then I'd have to think about it. Before you get into those deals you need to think it through…
So the extra free time would be worth it?
I can't say too much, because if my work people read this it might be a bit mad (laughs). But there's a definite effect by working full time to when I was at university. When I was at uni, I had so much time to make music, but I also had time to think of ideas. Whereas now, my time is taken up by work, personal life, going out, gym…
Got to stay in shape for these girls man…
Brudda, you know this (laughs), since I went to Ghana I haven't been gym for time… but my time is now split with so many different things, I don't even have that much time for music. So now I have to work effectively, I've even changed my working process. I can't be the same where I'd sit down on a laptop, and go through bare different sounds, and waste time going through random ideas. What I have to do now is dedicate one weekend to making kick drums, then one day of the next weekend to making sounds, and then the next day of that weekend actually making the music. If I don't do that, I won't be able to get the quality that I want. The quality won't be there, it won't be the same calibre of what I've done in the past, and it won't be a step up.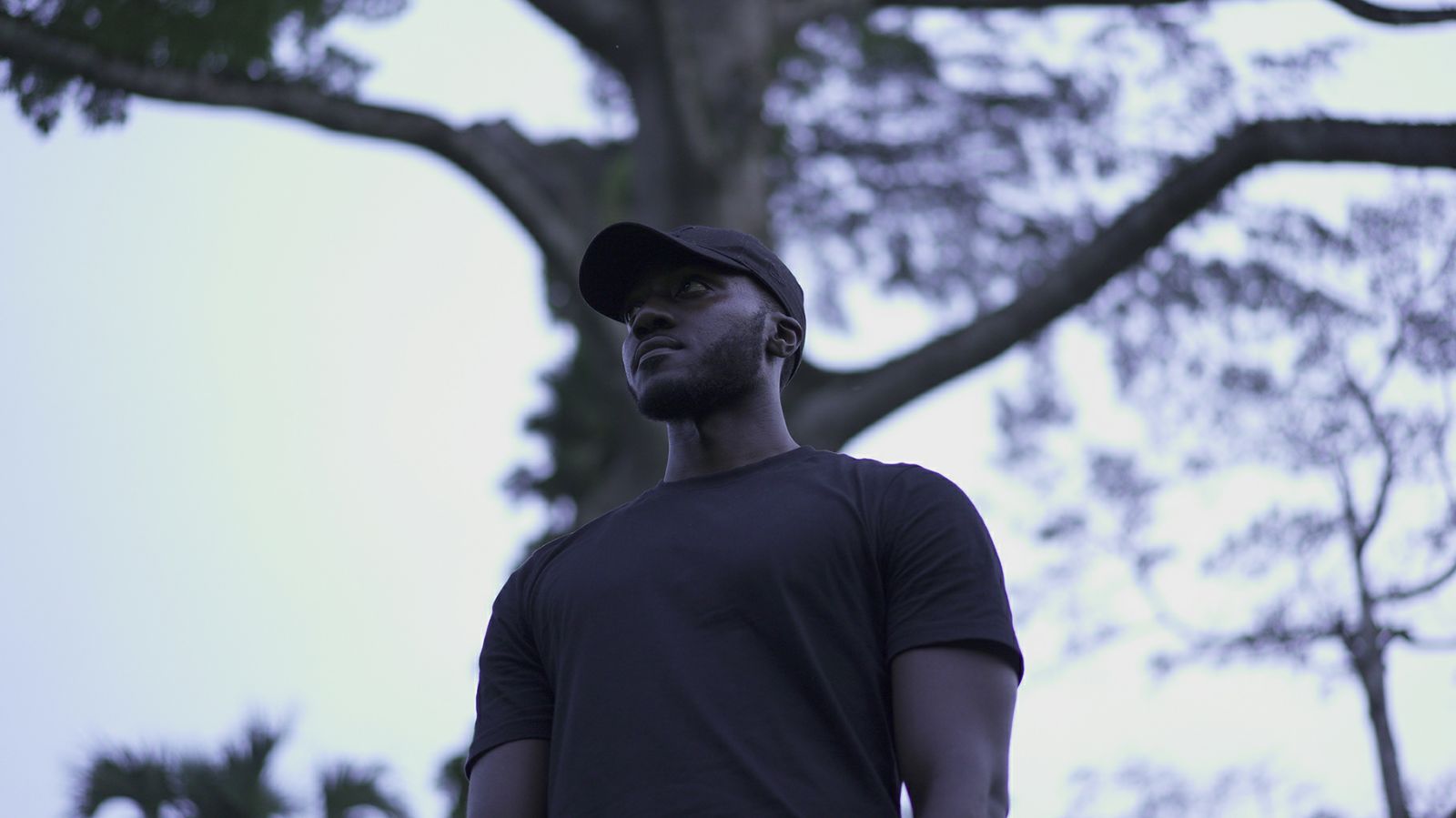 With your next project, 'Holding On', you start using a lot more vocal samples, which I liked a lot. What made you want to do that?
The reason I wanted to experiment with, and chop up vocals, was because 'Afro Dub' and 'Deep in the Village', were EPs that were solely instrumentals, and 'Afro Dub' was quite dark as well. So I wanted to just brighten up the vibe a bit. And I think at the time, I was going through a lot of acapellas that I had. So I was trying to improve my skill with sampling and chopping up acapellas and then putting them in beats. So that was the reason why I added vocals on that EP. It was me trying to brighten up my collection of work, because the last two were dark.
Was that a similar thing with your 'Lockdown EP' as well? Because as soon as I pressed play, I heard a super nice melody…
Don't gas me (laughs). As time goes on, as a producer – I think it happens with a lot of producers – you find out you have more than one sound. So as time went on, I found out that, I have at least three different elements to my music, with drums underlying all of these elements. I have that dark element. I have got that bassy element that you hear with 'Holding On', and an element I call 'Wave', where the sounds are very eclectic and there's more melody. I like to play with melody, but I also like to play with basslines, where I like to keep it dark. That's what makes the Hagan sound. So that's the reason I made 'Lockdown', the title track, and 'Glacier', to show my melodic ability as a producer. The drum patterns also were very different to the previous EPs. The kick drums are more broken than the constant '4-4' kick. I just got bored, so I thought "let me break up the kicks and add more melody", and add to my body of work. So going forward, you'll hear a lot more of that. Whereas on the 'Roots' EP, you'll hear more of the bass and dark side of my music.
With 'Roots', do you feel, the actual name in itself was more alluding to your core sound?
That's the whole reason I made that project, because it revisits why I wanted to make music in the first place. The drums are an important element in making music at it goes back to making an EP dedicated to drums. 'Roots' was a dedication to the Drum as I wanted people to take in the fact that, I'm about this tribal life. Going back to 'God Bless House', it was the first track I made, but in my head I knew that I could have made it better, especially with the mixdown. So on 'Roots' I wanted to revisit this type of sound once I had improved as a producer. I got into that mindset that Roots was that EP, which would be focused on my favourite instrument.
You mentioned you felt less constrained starting off as a producer… did you feel the same way when making 'Roots'?
With 'Roots', I didn't care what people thought, this EP was slyly for me. I said "it's going to be very minimal. I don't know if there is a demand for that type of sound at the moment, but I'm going to make it minimal, as I want to dedicate it solely to that pulsating drum beat and drum patterns". That's how I felt about making it. I didn't feel constrained at all, I felt free with it, and that's the reason why I make music.
Of course, you have to think about your audience, but every artist needs to make music for themselves first…
Yeah, but at the same time I knew it was going to bang. Actually, I didn't know when I made the tracks separately. I made 'Aburi' three years ago, but I didn't want to bring it out with 'Afrodub', because I thought it was a special track, and I needed to bring it out with stuff that was drum-centric. After that, I made the title track, 'Roots', then 'Detect', and finally 'FWD'. But I didn't know that I'd bring all the tracks together, until I was selecting the tracks. Once I thought about putting all the four tracks together, I knew they would bang. Once I saw the track-list, I knew it was going to be sick, and that's when I had the confidence in the project.
What's the reception been like so far with 'Roots'?
Not going to lie, I wasn't expecting this reception. It's mad because, I get reports from DJs on my song, and consistently, the person supporting it is Gilles Peterson. He played 'FWD' last year, and he's the one that made me move forward with that sound. In addition, Huw Stephens has played it a lot of times, Toddla T, Emily Dust, they've been supporting me so much, it's crazy. Also, all my producer friends like Majora, Major Notes, Roska, Champion etc. The support has been crazy, and I didn't expect it. But this time around, having management helps as well. We came up with a proper campaign of how to push it. That all had an effect, in terms of the people supporting, how we're going to reach people.
Congratulations on getting the management deal secured. Do you feel that signing the deal has come at the right time, or do you wish that you had worked with a manager earlier in your music career?
If I had a manager earlier, there would be certain things that I would not have done. I did some reckless things before having a manager (laughs), but they worked in my favour. My remix of 'King Of My Castle' (by Wamdue Project) was one example of this. The only reason I decided to do this was because a work colleague bet me that I couldn't. I took my colleague up on the challenge and its one of the most successful tracks on my Soundcloud to this day. With a manager, I probably wouldn't have done that as it would come across like I was not using my time correctly. As an artist, you need to find yourself without a manager. If you don't, you won't know what you're capable of by yourself. Even though I have a manager, I don't rely on him, I'm still independent. My manager is there to guide me and provide resources. Apart from that, I think for myself when making creative decisions.
Speaking of remixes, you have a very diverse taste in music, for example, you remixed 'Man of The Year' by Schoolboy Q, but also remixed Minnie Riperton ('Lovin' You'), both being very opposing artists… what do you look for in a track when doing a remix?
If I'm remixing a vocal, I need to really feel the vocal, there has to be a certain tone or texture. When I start the remix, I get motivated once I hear different parts of the song, especially the texture of the vocal. With the Minnie Riperton remix, her vocal texture is so delicate and I thought to myself, "imagine if I made a remix with her delicate vocals and a tough instrumental". I wanted to hear those clash of sounds. It was the same with 'King of my Castle', because it's so far left relative to my sound, but imagine hearing another spin on that. I did 'Man Of The Year' because I liked its bounce-
Super bouncy track
Yeah, because I knew it was bouncy, I added on the drum beat. There needs to be something particular about a song for me to remix it, that's why I don't do that many.
Would that same reasoning apply if someone approached you to do a remix… for example with the Charly Black, 'Gyal You A Party Animal Remix', did you like that song?
It was a tough decision at first, because I'm a fan of Charly Black. When I don't know the artist, I won't listen to the original, I'll just make the remix. But as I'm a fan, I listened to original, and it was so different to what I imagined. It was very slow and it had a carnival vibe. I had to ask myself, "how can I make this dark?", because the song is quite happy and it sounds joyful. So I pitched it up, and added reverb. When I heard the reverb, I put a filter on the keys, and I was like "yep, I know how I'm going to make this dark". I knew not to use all the vocals, as I knew they wouldn't flip as well so I chose select parts of the vocals and then cut it up, pitched it, and just flipped it. I'm not going to lie to you, I didn't know how I was going to do it at first, but I'm so happy I figured it out.
The song has done well, so you definitely did your thing…
Yeah it's done all right, a lot of people like playing it. When I hear it on the speakers outside, it gasses me. One time, Champion and I were both DJing at a night, he dropped the track and the reaction was sick! But yeah the Charly Black collaboration was like a milestone for me. It was the same with the Rosie Lowe remix, but I didn't know who she was initially. Mistah Silva, put out an EP and had a track with Rosie Lowe. I heard it and thought "raa she has nice voice", so when I was introduced to her manager, we managed to organize a remix, which turned out to be 'So Human'.
Would you ever release a project with vocals on there?
I recently went to Ghana, to film a documentary, and being back there made me think about doing a follow up to my 'Gold Coast' EP, but this time I'm hoping to get artists on there. Whether it's on that EP or not, going forward I definitely want to start experimenting more with vocals. I've proven I'm capable of doing instrumentals, but to really claim the 'producer' title, I need to start making songs with vocalists.
Your sound right now is in a niche, would you want it to go mainstream at any point or do you feel it would be taking away from what you're doing?
It's almost like you know my plans… who've you been speaking to?! But na, all jokes aside, I do make fast, up-tempo stuff, but there is other music that I've been making in the background. The whole 'Afro-wave' stuff, has inspired me to make that…
Along the lines of Kojo Funds?
Yeah… I've been fortunate enough to grow up with and be surrounded by some great musicians… for example I played with 'Team Salut' at church and they've done so much in the game. I'm so happy to see the way they've risen and how they incorporate African music with the UK sound. They've made some big tracks, including 'Minor' by Tion Wayne-
No way
'Dance for Me' with Eugy and Mr Eazi
Bro, they must be huge
They're huge bruv… well they're getting there… these are guys that I've grown up with and seeing what they've done has inspired me. Now they're doing they're stuff and have inspired me to go for that African Wave feel. I've got tracks which fit that vibe but I haven't released yet…
Who are the three producers that have inspired you?
Timbaland… the reason being the way he makes his own sounds. I try and make my sound weird, or a bit different and you can hear that in Timbaland's. The way he uses his voice and his drum beats are sick! Lil Silva is the second one. When he first started, he was all about darkness! Just how I like my dark stuff, he brought that dark edge to Dance music. I love the way he makes drum beats and his arrangements, and yeah… just the way he produced certain sounds.
The third producer, would probably be Black Coffee. I say Black Coffee because he's someone who has successfully made 'Afro House' music transcend from home soil to international markets. People across the world understand his music, and whilst he maintained the tribal rhythms, he made a sound for the consumer. You can listen to the music at home and not have to be in a club environment. I want to achieve that as a producer. All of the producers I mentioned have traits that I want to achieve and build. I like a lot of producers, but those are the ones that stand out for me.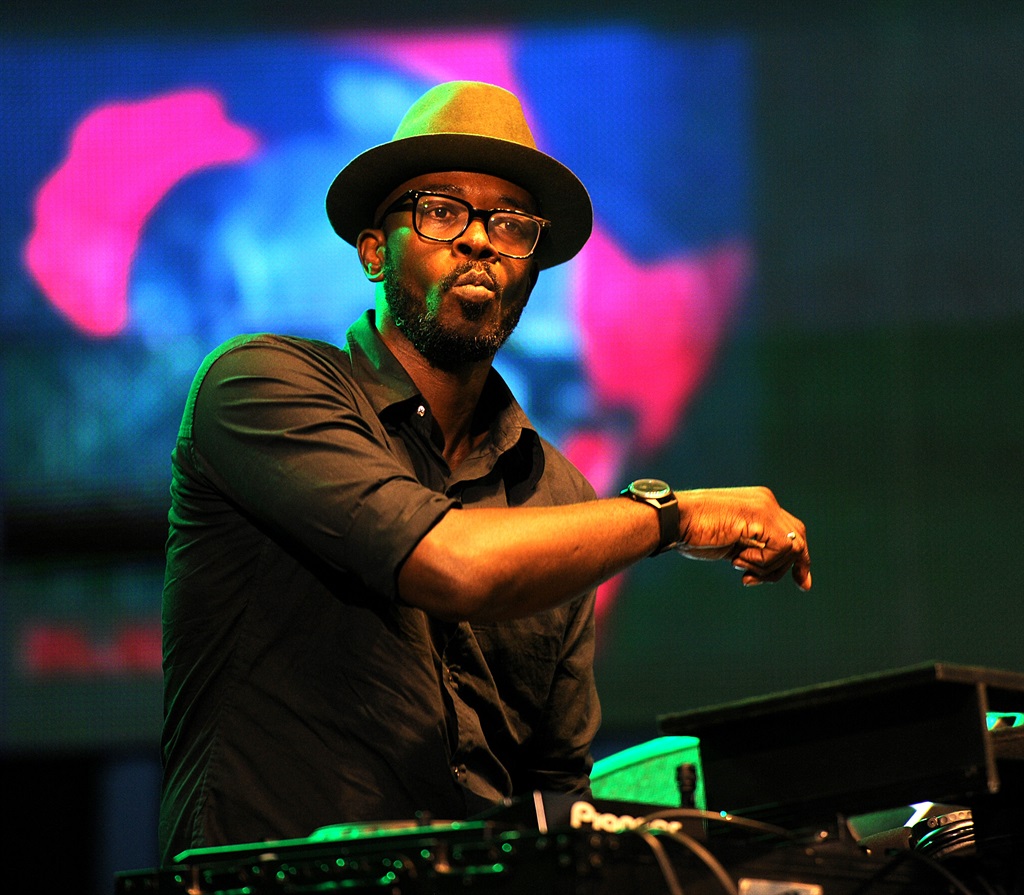 What's making it for Hagan?
Boy… I'd like to get to stage where, the sounds I make get recognized as the Hagan sound. When people hear my sound, I want them to know that I'm the source, so artists would come to me and say "yeah, lets go to Hagan, I want that sound on one of my tracks". I want artists to come to me so I can deliver on a particular sound. If I get to that stage, it means that all the steps I've taken beforehand, are the right steps. It means that I've fulfilled all of the milestones necessary to reach that point. For me, that's making it. I also want my music to travel, and I want people to understand my connections to Ghana and to London, and how I've brought that sound together. I want to make club music that can be played all over the world, but stay true to who I am. I don't even have to do music full time, I just want people to know my sound. People tell me that they can hear it now, but I can't hear it. I want it to be defined, and strong.
Finally, making it for me is if my friends come to my bookings and get gassed at the music I'm playing. Because my circle mainly like Hip-hop, and I make darker tracks than what's played when they go to clubs, I won't always ask them to come to my shows, because I feel they might not always enjoy it. But as I continue to develop my sound, I know at some stage, they will say to me, "next time you're playing bro, I'm coming!" I've actually got a vision, that I go and do an international tour, and the final show is in London. When I do that show, all my boys are there in the crowd and getting gassed to my set. For me to fulfil that fantasy, I know I have to experiment with different genres, and play with different tempos. I need to go through that journey, but if I do reach my destination, and I get to see my friends enjoy, then I know that I can go to work on a Monday smiling… not sure if I've explained that well…
Fully explained it, man, that's a great answer
It's on my mind all the time…
You'll definitely get there… but bro, it's been an absolute pleasure
You too, bro.
You can listen to Hagan on Spotify here and Soundcloud here.
Follow Hagan on Instagram, Twitter and Facebook
By TP
Twitter: @T_P92