Jul 15 2019
Interview: A Conversation with Knucks
When Knucks performed his first headline show at Hoxton Square Bar & Kitchen in June, it felt like the culmination of years of hard work. Since releasing his debut mixtape, 'Killmatic' back in 2014, he has consistently put out music that has been true to his sound whilst concurrently pushing his own boundaries as an artist. His hip-hop core is caressed by jazzy instrumentation, omnipresent in a signature sound that has led to acclaim from fellow artists, including Wretch 32. Appearing as a special guest at the show that evening to perform 'Diddy' from Knucks' new EP, NRG 105, Wretch told the fans that, "Knucks is smoother than butter." It was a felicitous compliment given the slickness of Knucks' wordplay, a facet of his armoury as a rapper that has only seemed to improve over time. The progression is evident, with his latest work receiving plaudits from loyal, and newer listeners. This was reflected in the vociferous support of fans in attendance that evening, who were unrelenting in their energy, showing that their knowledge of his new material was not surface level.
Leading up to the show, the audience clearly had his new project on repeat for the week, which was no surprise given its excellence. NRG 105 conceptually mimics a radio station, tying together songs with varying sonics and messages which enable the listener to experience a diversity of emotion throughout. The perfectly placed skits are hilarious and combine well with the wit of songs like 'Rice and Stew' and 'Wedding Rings'. The calm and serenity experienced on 'Blessings' is contrasted with the menacing 'Gwen Stefani', whilst the aforementioned 'Diddy', is a masterclass in magniloquent lyricism. The project ends with the shocking and heart wrenching 'Home', an unexpected yet necessary song looking into the mentality behind young men carrying knives.
Carefully crafted like the majority of his work, the intertwining themes, and deeper messages of NRG 105, gives us an insight into how Knucks views the world from his artistic lens. Whilst his task is strenuous, in creating art with his own unique style, withstanding pressure to conform to a watered down sound, he makes it look effortless in his product. I had the chance to speak with Knucks about signing a deal with Island Records, NRG 105, the tragic loss of his manager N, not being afraid to push himself as a musician, and more:
Since we last spoke you signed to Island Records, what made you realise that was the right time to jump on to a major?

We knew at the time, we didn't have any problem with the music, but we needed more exposure and funding. So we knew what we wanted from the label. That's why it's important for artists to know exactly what they want to do going into a deal. If you don't know what you want, the label is going to make you follow the plan of what they want you to do. If you've already got a plan, you're just using the label as a means to make the plan happen. That's why we jumped in when we did.

When we previously spoke, in terms of a project, you wanted a concept album, and you've done that with 'NRG 105'. Was that concept already there when you went to the label?

Naaa- I knew I wanted to do a concept from the get go, but I didn't know it was going to be radio. When we got to the label, we had six songs already, so we could have made it into an EP straight away. But I wanted to do the concept project, so I started thinking of ways to link these six songs, despite the songs having no correlation. I thought to myself, the best way to show different sounds being linked is a radio station. So I delved deeper into the idea, and patterned it.

Across the project, the skits are hilarious, did you come up with all of those ideas yourself?
Yeah, the majority of them. I think the only one I can't take credit for, was 'Bayteze Marriage Counselling'. I did a lot of the skits with my friend Charlie Mase. With that one, I told him I wanted a skit, that had to do with marriage or marriage counselling, because I wanted it to come before 'Wedding Rings'. I got him to come down to the studio, he went into the booth, and came up with that. And he did that on the maybe the second take! But all the other ones, I had written the scripts and sent off to people to do their respective parts.

Going on to 'Blessings', it's a great track and it's got a very peaceful, ambience to it, why did you want to start the EP off in that way?

To be honest, the EP was meant to start with another song called 'Show Faith' (featuring Miraa May), which hasn't been released yet. The reason it hasn't been released is due to sampling issues, and so we had a choice. We could either hold back the project, or release the project without it, and when the sample gets cleared, release the song. So it was meant to start off with that track, and it's actually a brighter song than 'Blessings'. But 'Blessings' goes well after that as it's kind of introducing what kind of project it is – I don't know what people might think when looking at the cover, but when you start listening to the project, it eases you into the vibe of it. It has a very introductory feel to it.

That makes sense – it follows on to 'Rice and Stew' very nicely. I'm from an Asian background, and in my household, you'd pop the ice cream tub, and see frozen daal inside…

(Laughs)

(Laughs), so I love that metaphor. Can you describe that metaphor in your own words in terms of the message you're trying to convey?

With 'Rice and Stew', the rice symbolises the illusion people put up today. Like in the first verse, I'm talking about mandem, how they pretend to be a certain way, and it comes out that they're not like that. You get the same feeling of when you open the ice cream tub and see the rice inside. You feel that same way, when you hear these people aren't the way they're meant to be. The second verse is about girls and how they portray themselves on social media. When you meet them in person, you get the same feeling of "what the fuck?!" It's that feeling of disappointment you get from realising how people really are.

Do you feel social media has made it easier for people to claim a lifestyle or personality that isn't authentic to them?

Hundred percent, it's making a lot of things in life very sticky and complicated. Just how… I don't know… how different people can be in reality to social media. It's crazy man…

Why do you feel people feel pressure to do that, when surely at some point they're going to get found out?

It's the feeling they get when they do it… it's all chemical, there's real science behind it! It triggers an increase in endorphins when you get acceptance or likes on social media so I feel in the back of their minds, they may have the suspicion that eventually they'll get found out, but I don't think, that suspicion is strong enough to stop them doing what they're doing.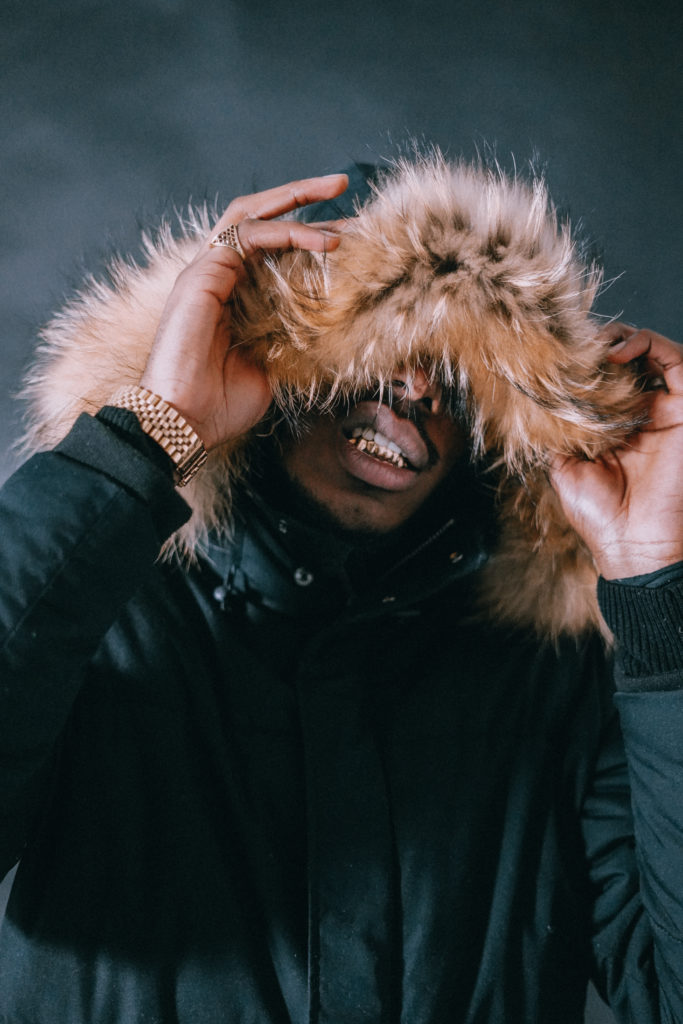 'Wedding Rings' is another very wavy cut, it's a real nice play on Bobby Caldwell's, 'What You Won't Do For Love'… for you personally, in terms of your pursuit in what you're trying to do, do you feel it's possible for you to be serious with a girl? Or do you feel you need to be fully focused on what you're doing without distraction?

Face value, I would say, that you'd have to stay focused, at least that's how I'm feeling at the moment. But to be honest it really depends on the girl. There are girls that are very understanding and are easy to mould your life with. They'll see the life that you're living, and they'll figure out a way to fit themselves in it, without disrupting the way you move. There are girls out there like that, but until you find that one, you have to think of yourself and not get sidetracked. Because it's difficult… in a relationship, another person is entitled to your time. You can't go two weeks without speaking to your girlfriend, you actually have to speak to them, you get what I'm saying?

Hundred percent man

To live like that you have to be willing to give your time away, and if you know you can't do that, then why put yourself in that position when you know you're just going to hurt that person and yourself, when you get attached?

It's such a fine balance… do you feel when you're interacting with girls, you have to be very up front in what you want out of a situation to avoid hurting feelings?

Hundred percent… but I've been like that before I started music. From past experiences, learning how your words hold significance, people really look into what you say, so you have to be very careful with what you say. You can't just say things, for the sake of saying it, because you could really hurt someone's feelings like that.

Yeah that's very true man. Even in arguments with girls, they can bring up certain phrases you said that you don't even remember saying…

(Laughs) innit!

Going on to 'Gwen Stefani', that's super upbeat, but it's the first song I've heard from you in that style, yet it felt so natural to you, how was it for you, writing to this? Especially as you didn't produce the track…

That song actually… with me sometimes, I won't finish a song in one session. I'll come up with the idea, do the first verse, and just have to live with it for a few days, maybe a couple weeks, and finish the second verse, and if another one is warranted, do that, and then that's it. But with that one, I finished it in the session, but I was there from twelve in the afternoon, and we left at like midnight.

Oh wow

I was working on that the whole session. We might have spent an hour chatting, and looking at the beats that they'd showed us. After that, I was writing, walking around the corridors… when I'm writing I like to do it on my own. I know some people like to write in front of people and interact. Sometimes I'm like that, but sometimes I like to be in my corner. So I left the booth, I left the studio, was walking around the corridors, to get the verse tight, and when I finally finished it, everyone was like "yo, this is mad!" We didn't think it would end up like that, it was my manager's idea to go to different producers to see what we could come up with. So when we've done that, we knew we could put this on the project. And that song was one of the original six we went in to the record deal with.

In 'Gwen Stefani' you've got some crazy quotables…. I think the one that stood out to everyone, was, "she had red on her lips, but trust she blew (blue) like a crip"… that bar is fucking insane, do you remember coming up with that lyric?

(Laughs) I think so… see with me, sometimes when I'm listening to a beat, I'll think of a metaphor, and just store it. Sometimes I'll store it in my head, and just forget about it, but when the rhyming pattern warrants a word that can make me bring up that metaphor, I'll remember it and I'll slot it in.

I feel like 'Diddy' was a track that Knucks fans have been waiting for, because we knew Wretch looked at you as one of the top up and comers… how did that song come together?

We organised a session, I was playing beats, but Wretch actually picked the beat. I think, Swindle was in the session as well, because that was one of the tracks he produced. All the strings and extra instrumentation that's Swindle. He adds that orchestral feel to music. But yeah, Wretch was leading it, and I was just following what he was doing. He picked the beat, he came up with the hook, he did the first verse. So when it came to me doing my verse, obviously this is fucking Wretch innit!? I'm under pressure, and Wretch doesn't write like me, he does his flows out loud to everyone, and fills in the words, so you're seeing him make the verse. I'll just go away and write the verse – sometimes I'll come back and ask "what do you think of this metaphor, do you understand it?" But, I don't really write like that. The end of the session passed, and I didn't have my verse. It was just Wretch's hook, and verse, and that was the song. Maybe a week later, I think I was with my video director Lx. We were returning some equipment we picked up from Hackney for a video shoot. I was playing the beat in the car, and the bars just came for my verse, so I wrote it down and we recorded it. We booked a last session for the song, and that's when we did the last verse where we went back to back. And then yeah, Swindle just added his sauce on it, and that's the tune

Wretch even in the live performance, he turned to you and said to the crowd, "this guy is smoother than butter"

(Laughs)

(Laughs) so that mutual respect is evident… but some of your bars on there are mad: "pree a don have no Nia Long, like Larenz Tate", (that Love Jones reference), "just tell her something sweet and have her leaking like a sex tape"… for me, this might be a political thing to ask but… do you feel you spun Wretch on this track?

… a few people have been saying that to me you know…

(Laughs)

You know what yeah? (Laughs) I think Wretch took it easy on me, I'm not gonna lie. I wouldn't even call it "spinning", because it wasn't that time for it, I think he was trying to have fun with me, he wasn't trying to go at me, so yeah man.

That's a humble response… when I saw the tracklist, I couldn't have anticipated a song like 'Home' would end it. I saw the title, I saw 'Breaking News', before 'Home', but I didn't expect a song like that from you. But honestly, that song is absolutely incredible. I feel like you've gone into the mindframe of a seventeen year old who is in that situation. Did something in particular trigger you to make that song?

Naaa not a specific incident. Obviously you know what's going on, and… sometimes I just take in information and without even knowing it, make it into a song. So things that I come across, stories that I've heard, bredrins that I have that are going through things, it all comes out in the music. So I'll make a story, not realising that there's inspiration from certain people's lives in the story.
With 'Home', after we signed to Island, they'd given us a budget to record in an Airbnb. We had the idea of recording extra songs. We had the extra six and said we're going to record maybe another six, and narrow it down, so we'll have the EP. Island gave me a USB from Universal, with cleared samples. And so we went into the Airbnb, I was there for three to four days, and nothing was coming. Take into consideration, I'm meant to leave with at least three or four songs at the end of this week. So I had to think "nothing is coming to me, what is going on?!"
I was making beats every day, but nothing was really sticking with me. And at the time, I was listening to a lot of Drill. A lot of Drill inspiration comes out in my music, because I think it's an amazing thing. I think it's so us, and so UK. I love it man, I really like it… so I think that was inspiration for music coming around. I started writing the first verse, but I wasn't thinking that it would be a story. I was just writing and then it turned into the story. And after it turned into the story, I found a way to connect it to 'Wedding Rings', to the last verse, to make another underlying story in the project.

Right, right… with Anna?

Yeah, this girl called Anna… so it's a love triangle going on in the project and the guy on 'Wedding Rings', meets the guy on 'Home'. They have a passa, and one kills the other. But it all comes from the Airbnb – I left the Airbnb with that one song. And that's what created the underlying story in the project.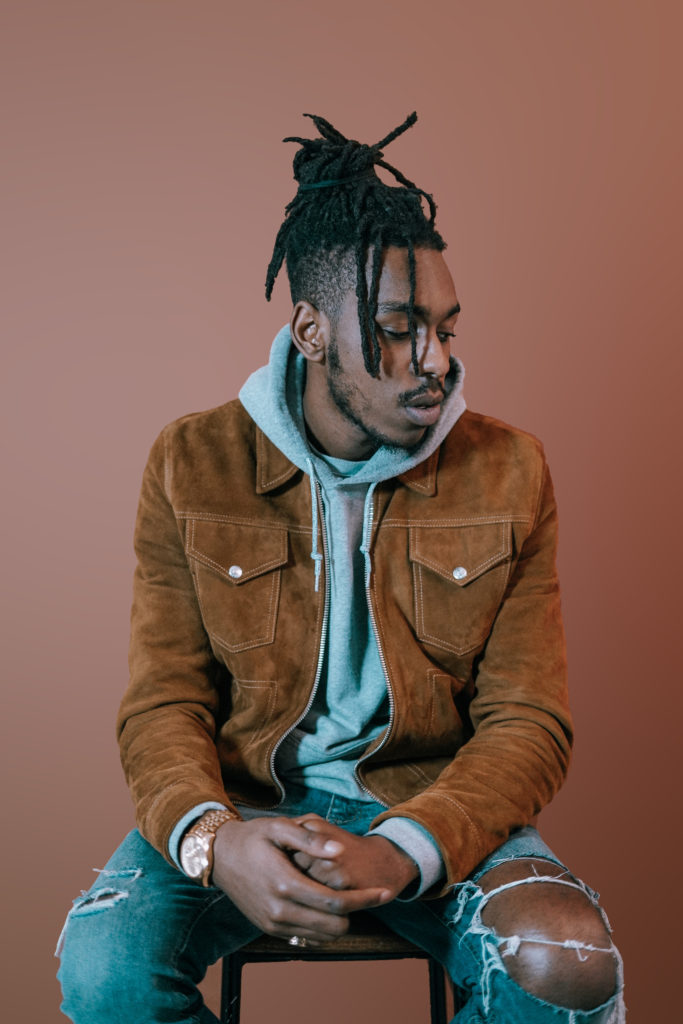 That's crazy man… that song is from the perspective of someone completely involved in that lifestyle. Do you feel the media gets it from that kid's perspective?

Nah. Nah I don't… that's why I did it. I felt like… the majority of the information we get is from the media, and we know that these major media outlets have their own agendas. So what they portray make us subconsciously believe certain stereotypes. So the story they always show, even with the pictures of these youts who do these things… you know what kind of pictures they show, to depict a certain image. They make it seem like people are crazy, and distance themselves empathetically from the person. I'm just telling the story, to show that this could happen to anyone! This is a guy, with his bredrins, gone out, and he's just made an emotional decision, that's fucked him up. We're human! It's not crazy… I'm just trying to show the humanity in certain decisions we make.

I think that's what you convey so well in the song, the fact that in the song he runs and vomits on to the car, it shows that human side. They'd never say that on the news… and they definitely don't show that. I remember on our previous interview, you mentioned you went to Nigeria and came back, but just being from Kilburn, and growing up in London, how did you avoid going into that life yourself?

It was going to Nigeria, I felt like I was very close… I was very close to going that way. I was probably more likely to go that way than my friends. It was that decision my parents made to take me to Nigeria for a year. When I came back, they distanced me from that. They moved me away, living in Watford, even though I was back and forth, to check my bredrins, I was still very distant. And I had time to become my own person. When you're in London, everyone is trying to fit in, everyone is trying to do the same thing. If someone wears Mcqueen, everyone is going to wear Alexander McQueen. So, I found a way to detach myself from that, and it helped me grow into the person I am today.

Going away from the project, and looking at '24', it's almost one of your most introspective songs, and you talk about your former manager (N) on there… what was it like for you when he passed?

It was hard man… I don't know how else to describe it. It was so unexpected. They say you don't know what you had until it's gone, and honestly, I didn't realise how important he was to what I was doing until he wasn't there anymore. He ran the whole thing… like ten times a day he would call me. Everything I was doing, he had a hand in it, he would come to shows. Even from Killmatic times-

Oh wow, all the way from then?

Yeah so, when I told my cousin I wanted to do music, he brought me to N's studio. N was the engineer and he actually owned the studio. He had a label called Tacet, and at the time he'd just started it, it was an underground label. He brought me there, and I paid for my first session but after my first session, N told me I don't have to pay anymore, I could just work for him, making beats for some of his artists. I did that, and as I'm doing that, I'm recording songs for Killmatic. But as I'm recording he's kind of mentoring me, he wasn't just recording my lyrics. He'd listen and say, "ah change that" or "put this here". Me as an artist, no-one ever tells me to do my shit, and we used to butt heads, but it became a thing of respect because some of the things he'd tell me to change, I'd be like "raa, this guy is always fucking right, how is he always right?"

(Laughs)

(Laughs) yeah. Eventually he told me he wants to manage me along with my cousin, and yeah, that was our pattern. '21 Candles', he engineered, he did Killmatic. That's why on the last verse for '21 Candles' I say, "N pour me up something it's my birthday".

Oh yeah, yeah

Yeah so… him going, was mad because his whole team didn't know what to do either. He led the whole label, so it was all of us coming to the studio that day, and we didn't know what to say to each other. We just managed to keep the ball rolling and follow everything he told us to do. It's like he did a Tony Stark, assembled The Avengers and bounced, and left us to finish the journey and that's what he had to do.

Yeah, so sorry to hear you lost someone that integral to your journey. Obviously I didn't know him but I'm sure he'd be very pleased and happy with what you're achieving…. I feel your sound as an artist is mature and authentic, but do you feel any pressure to record a sound that is "popping"?

I don't feel pressure to… but I don't want to put myself in any box. Like with 'Gwen Stefani', initially I wasn't sure if I wanted to put this out, because people would be like "raaa, Knucks is jumping on another sound", but at the end of the day I feel like you need to be fearless with what you're doing, and need to be unapologetic in being yourself. Although the 'Gwen Stefani' beat was a different sound, I was being myself. It's different from my original sound, but me doing me, I felt I was just being myself. I'm doing what I do, so I feel all these other sounds that are out there, I'm not going to restrict myself. I'm not going to say, "I'm not going to do them because that's not me". I'll do them and put my own sauce on them, so people will be like "raa, he can do that as well!"

That's what I feel with 'Gwen Stefani'. I heard the beat, but when you came in, you just patterned it in your own style, and it worked

Thank you man

You've got another show coming up in September, after that what can we expect?

More songs, more shows, going to start working on the next project. I need to come up with the concept, but I'm just going to be recording. Whilst I was working on the project, there were a lot of artists that got in touch with me, that wanted to do sessions, but I tried to be tunnel vision, and be focused on my project. I felt weird doing collabs when I knew I needed to be focused on my own project. I told a lot of artists after the project I'll work with them so now I'm out, I've got a lot of sessions, and a lot of work to do. I'm meant to be doing Glastonbury with Swindle, so doing that. Lot more things like that….

Been an absolute pleasure getting to chat again bro

Cool man, love.


You can buy tickets to Knucks' next headline show at The Garage, Highbury here
Follow Knucks, @knucks_music to hear more. You can also listen to Knucks on Spotify here

Read more from Tashan Patel @tashan.patel26