Apr 18 2019
Interview: A Conversation with the King of Afrobeats Collaborations, DJ Spinall
Sodamola Oluseye Desmond, better known as DJ Spinall, will be doing his first ever headline show in London, at XOYO on 21st April. It's a show that will feature heavy hitters in the genre including Eugy, Sona, Ycee, and a name that resonates with London's West African diaspora, Kojo Funds, who has become close friends with Spinall since their collaboration on 'What Do You See'. With a top tier billing, and an anticipated sold out venue, DJ Spinall is excited. "The pressure of it being my first ever headline show is a lot… but it's a party too, and that fact excites me", he tells me, smiling from ear to ear at the prospect of creating a moment for his London fans to cherish.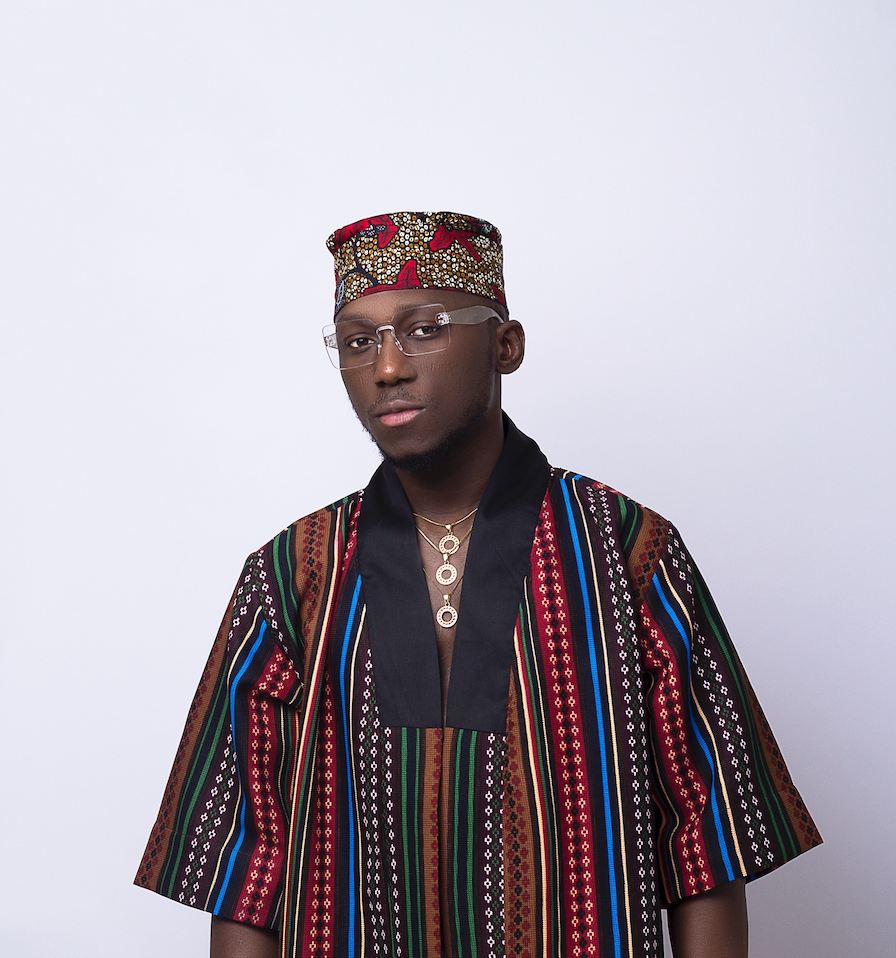 Spinall is no stranger to performing at great parties. He has DJed at high profile events including SXSW Festival in Austin, Texas, the BET Awards in 2017 and Africa Music Fest in Toronto but to name a few. As a musician, he has mastered both the art of being a crowd controller, and also a producer. Spinall's willingness to push himself outside of his comfort zone, has led to a diversity in his sound which is still grounded in his roots of Afrobeats. This progression can be heard across his albums. 'My Story' contains heavier drum patterns akin to South African House, 'Ten' has a cacophonous, hip-hop vibe, whereas 'Dreams' returns to a more pure Afrobeats sound.
As we sit and chat in one of Warner/Chappell Music's dimly lit yet polished studios, his easy going demeanour, and consistent laughter throughout our conversation, makes it unsurprising that Spinall is someone that enjoys life. Naturally, through his line of work, he wants others to enjoy theirs. He tells me it's that purpose which enables him to relax before a performance and gain perspective. "The most important thing is to still remember why you're doing it. So as long as I remember why I'm doing it, I think everything's cool."
For any artist, a strong reason for doing what they do and persevering is vital in overcoming the many roadblocks that are put in their path to gaining any semblance of a stable career in the music industry. Growing up in Nigeria, a strong education was paramount for him and his family, and his siblings' career choices reflect that. His older sister is in the medical field, his older brother is a lecturer, his younger brother is an accountant, and his younger sister is studying law. As the middle child, he is "the only one in this crazy business".
He did not completely buck the trend though, and believes that his choice to study electronic engineering at university was a good decision. He recounts on the occasions that it has lent to his craft. "Several times on stage I've seen a lot of wrong connections, and stuff (laughs). I'll tell the engineers, "do it this way" and they'll be like, "I thought you were a DJ, how do you know all that?!" So no knowledge is lost, everything we learn is going to be known at some point or the other".
Proud of his heritage, he has fond memories of his upbringing. "Growing up was beautiful. It was special… I can say special now, because before you probably didn't know what special was. Looking back and seeing all the madness in the world I can always go back to my parents to say thank you. They taught me values of respecting other people. Values of being kind, loyal, obedient… very important values that are useful in today's world. We're living in a time where… everything is so fast, different… it's a lot in the world right now. And those values from growing… they're like my bible on how to survive."
His love for his parents is reciprocated by their support for him. He vividly recollects the comic scenario of hearing his song 'Ohema', with Mr Eazi, when his father's phone rang. "I just went home to say hi to my parents, and someone called my dad and I heard "it's your boy, Eazi". I got friends I roll with every day that don't have my songs as their ringtone, so to have your dad! That's a lot… and my mom as well, her ringtone is 'Baba'. So it's exciting times, and I'm grateful."
His warm presence and humble energy is tempered by a strong intensity. It was noticeable when he entered the studio. Prior to our interview starting, he instantly analysed whether the correct cables were available for him to work during his session. It's an intensity that has had to remain given the rejection he's had to face to get to where he is today. "When I started, a lot of people said I was stupid. They still say I'm stupid! So now I'm encouraged by my stupidity. If I'm doing something, and I'm not called stupid, I'm not doing something right", he jokes.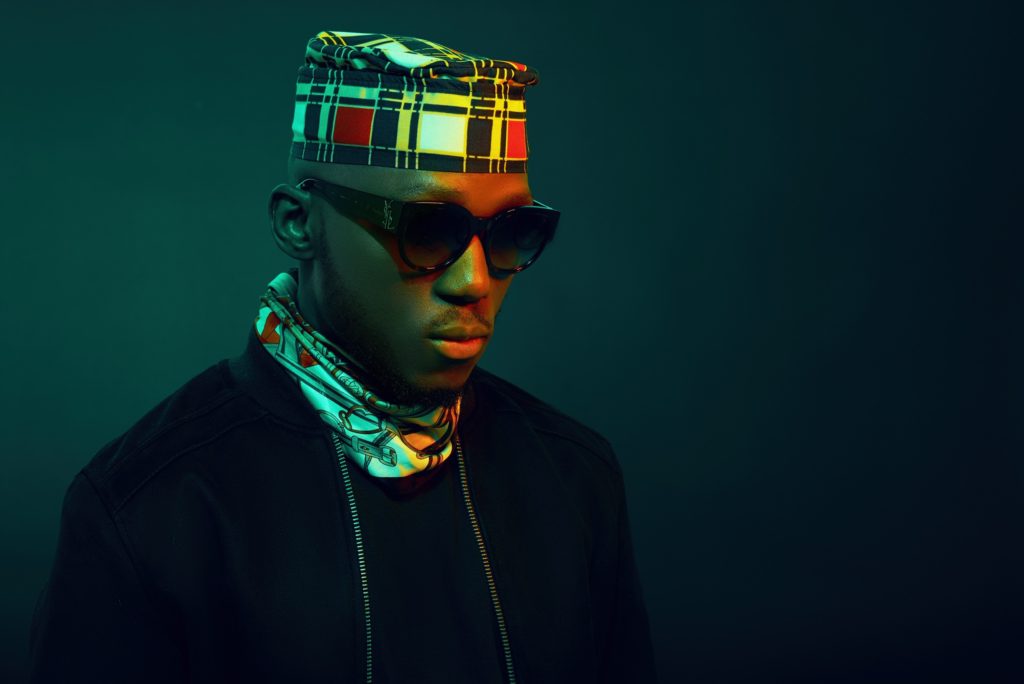 When I ask him what the most difficult rejection he has had to face, he takes a moment to respond, almost as if revisiting a painful memory. "I think, the hardest rejection will always be… when people don't believe in you. You're going to have to convince people… maybe even when you grow, you'll have to convince people. But it will be less so later on, because you can show them your work now. They can see the things you've done. You'll probably have to convince yourself now, that after surviving that early stage of your career, you can do even better stuff than what you've done in the past. But the hardest part is convincing people… that they're good at what they're doing and that they can do it."
Spinall has experience in convincing people to pursue their goals, as shown by his relationship with Adekunle Gold. They initially built a bond through Gold doing artwork for an event in Lagos that Spinall used to perform at called "Industry Nite". He reminisces on telling Adekunle Gold to take a career in music seriously.
"I was working on my first album, I think one of my early songs with Olamide called 'Attendance'. It was the same session where Adekunle Gold was playing what was going to be his first single. I was like, "yo yo yo, don't play with this". Other guys in the studio were like "naa, it's going to be fine", and I was like "I know it's going to be fine but it's going to be huge! You might not want to use someone else's beat, you might want to actually get a real sick beat and remake this song."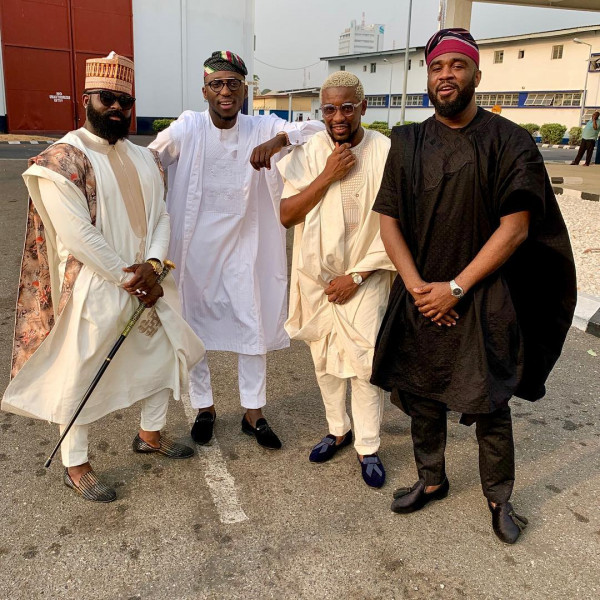 That session led to the release of 'Sade', a song that was the springboard for Adekunle Gold's career. Spinall's ear for music, is something that he has developed over time in his sixteen years of DJing. Whilst many may brush off recognising what good music is, he understands its vital importance in his journey. "Oh you can produce? OK, well done, clap for yourself. But that's only two percent!" he gestures by pressing his index finger and thumb together.
Working with artists like Tekno and Burna Boy on his debut album in 2015, just before becoming the international stars that they are today, further attests to his ability as an A&R. When I ask him on whether at that time, he was able to see the renaissance that Afrobeats was to have in the following years, he responds with an evocative metaphor.
"When it comes to DJing, when you walk into a party, it might not look like a party when you walk in there. It takes a different level of DJ, to tell that this place is going to be a shutdown. But for some DJs or guests, they see five people on the dancefloor early in the night and they want to leave… you get it? They want to come back when it's packed, but by the time it's packed, it's too late for you to come in. (Laughs) so that's the approach I put in to business".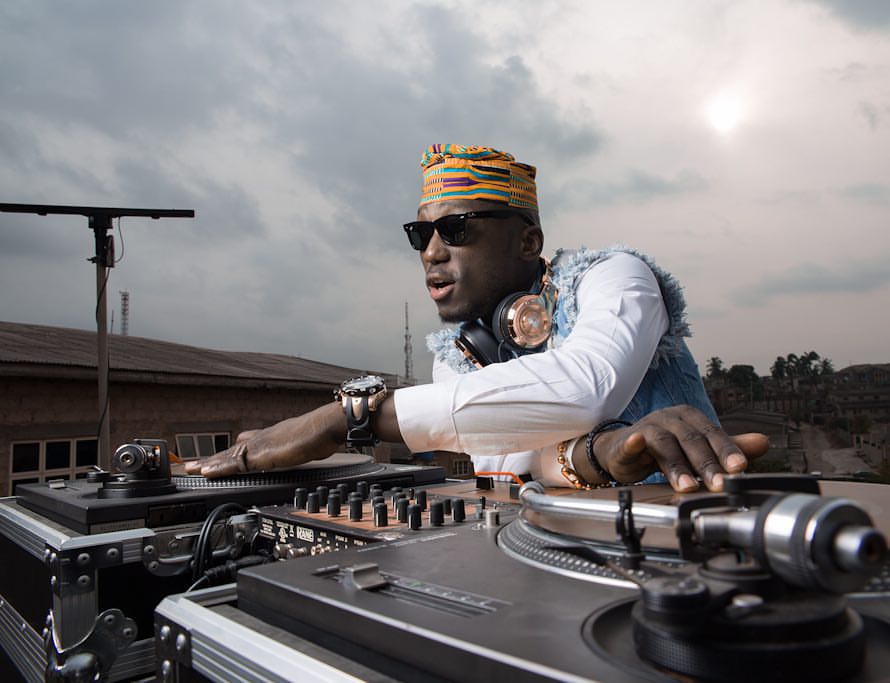 Building these friendships with such high profile artists has come from a shared vision and appreciation for the music that they create. Spinall feels that "two minds are better than one", hence his love for collaborations. It's the reason that he's been able to work with a who's who of African musicians over the years, and his most recent album, 'Iyanu', does not lack in star power. Davido, Wizkid, Kizz Daniel, and the aforementioned Tekno, and Burna Boy all feature, however he doesn't look for the biggest names to work with. "We thought it would be cool to introduce album with people you don't know. On the first track 'Stamina' you hear Ceeza, Cnatty, and you're like "who the fuck are these people?" Then you hear someone like WurlD. You hear new names, before you get to the big boys".
The album in itself is at the sweet spot of the multifarious sounds that Spinall has been incorporating in his discography over the years. Tracks like 'Stamina' and 'Serious' are menacing hip-hop, with thudding basslines and high pitched, piercing synthes. 'Nowo' and 'Baba', are electric Afrobeat hits possessing a vivacity that will ignite any club event when played. The softer, R&B-esque cuts of 'Try For You' and 'Your DJ', smoothen out the listening journey, as does the house-like outro of 'Omoge'. 'Baby Girl', one of Spinall's own favourite songs on the project, is an eclectic mish mash of African sounds, and a guitar blended with a beautiful, spacy melody on the top line.
It is an excellent album that exhibits Spinall's maturation as an artist. Arguably the most interesting addition, is that of "Sharon Nasa"'s skit, a voice-note of his friend erupting with anger at Spinall's lack of contact with her. What could be perceived as embarrassing for some, is seen as a genuine and authentic expression, which he believed could be relatable for his listeners. "She wasn't doing well after a break up, so I told her to go travel to Spain and I'll call her every day. I didn't call, and she sent that voice note where she was upset with me. When I received that, it touched me… I felt like I failed." To put the voice note on the album is the highest form of self-deprecation, baring all in a funny yet vulnerable way. He knows that success in this career can be a lonely path, sacrificing time with friends and loved ones, but regardless does not want to let them down.
It's a difficult reality that comes with his star rising. It's taken him a long time to scale the mountain, but he seems to be near the peak. Kizz Daniel says on 'Baba', that "you can never top on Spinall", alluding to the decorated DJ being 'the man'. I ask him if he feels that he is the man and gets the recognition he deserves. He responds with characteristic modesty.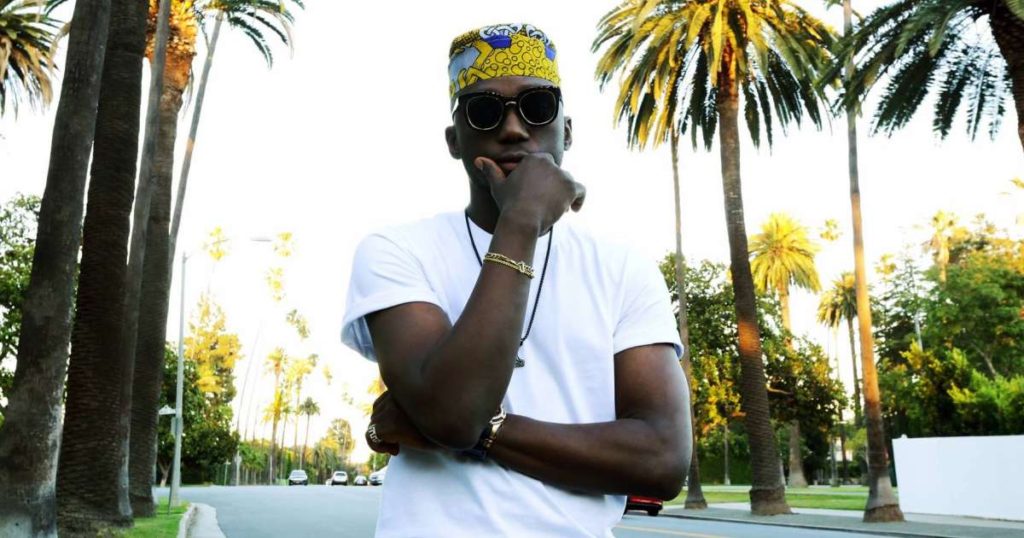 "I would say, a lot of people I work with show me a lot of respect… and it's very mutual. I show respect for what artists contribute to the music. I see the passion and the sacrifices. I don't know if I'm the man, but I'm just working. I care about the genre of Afrobeats. We are a sound. In the same way everyone recognizes Trap, Hip-hop, Reggaeton as their own sound. Our sound is genuinely different and it's the most authentic globally. I want everyone to work towards creating genuine and impactful music. That's all I care about. So to be called the man, is not the goal. But I appreciate the love".
He views his work as being bigger than himself, and wants the Afrobeats sound to be transcendent. He wants it to show the African lifestyle that the global audience is not accustomed to, one of greater opulence not normally associated with the continent. However on the flipside he doesn't feel that the music needs to be conscious. "As an artist you shouldn't bottle yourself to make conscious music by force. If it doesn't come to you fine, but just make music. If it comes to you that you want to talk about feminism or the girl you slept with last night feel free (laughs). Your voice should never be silenced as a creative. Be free. If you feel like talking about the state of the nation, do it. I hear artists should reflect the times, I disagree. Artists should reflect how they feel! They are humans just like you. They have emotions just like you. If they are feeling bad, they should talk about it, but don't tell them they should talk about it".
Spinall is clearly impassioned by the subject, as he is by many of the topics that we discuss during the interview. An expressive individual who wears his heart on his sleeve, his entire mood becomes sombre when I ask him about the late, great Nipsey Hussle's death. He takes a few seconds to compose himself before answering. "I've not met anybody that is not affected by his murder. This is someone who was doing something big for the culture. He invested in the ghetto, to take people out of poverty. What he stood for was a lot….It's unfair. Nipsey was just that guy…. you don't know him, but you love him. When I heard that he was murdered… I was devastated. He was extremely talented, a loving father, a beautiful heart! He doesn't deserve that…"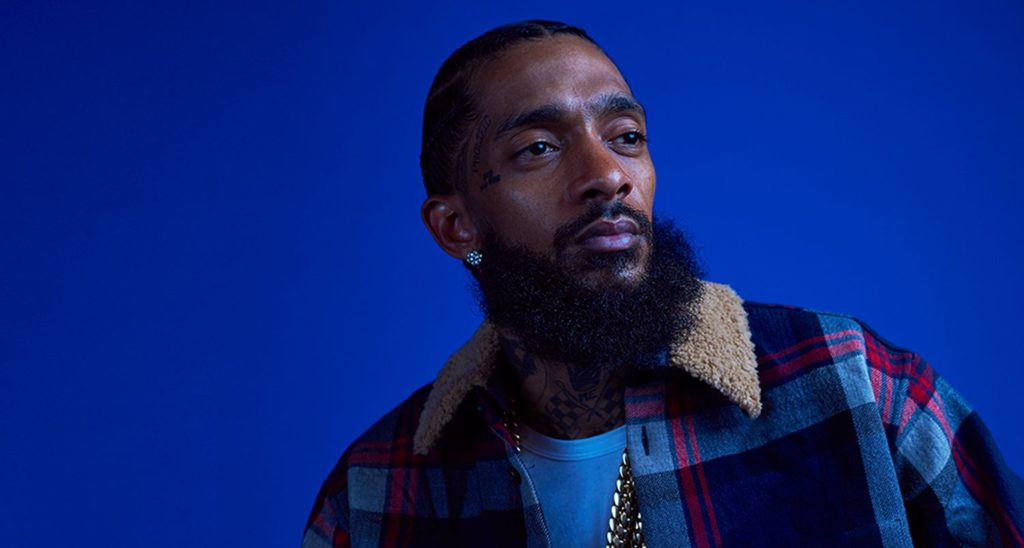 His reply shows a caring quality that appears ubiquitously throughout our conversation. Whether it's with his parents, friends, the genre of Afrobeats, or peers in music, Spinall shows that he cares deeply about what he does and those close to him. When I ask him what advice he would give to young artists, he fittingly ends the interview, in showing his care for the next generation of artists.
"Take your time. You're doing it already, you just don't know it yet. You're thinking "will this shit ever happen for me?" but don't stop. Don't be under pressure to do what everyone else is doing. Stick by it and don't give up. You're going to learn, be humble as much as you can, you don't know who can change yourself. People might not understand what you're doing, and that's fine, just do you. That's my advice."

Follow DJ Spinall, @djspinall to hear more. Buy tickets for DJ Spinall's debut headline show here before they sell out