Jan 22 2018
Interview: A Conversation With Hackney's Rising Star – 23 Unofficial
Hackney resident "Two three" stepped into the UK music scene with sauce last year, with his smash single – "Ain't Bothered". From Stratford to Shepherds Bush, Bristol to Brum – 23 Unofficial had fans across the country blaring "Plug… extension cord!" Establishing a refreshing partnership with manager and producer N2theA, 23 Unofficial completed a strong 2017 with "Torn" feat. Kali Claire & "Can't Tell me", all racking up a million plus views. In comparison to his counterparts, 23 is still very fresh in the U.K music scene, we thought it was best to take some time out and get more personal with the rising star. Find out which U.K rapper left him starstruck, what he dislikes about his music success, which fellow rising artist he's stacked a vault of unreleased tracks with and much more in our interview below.

Firstly, why 'Unofficial'?
23 – When I made my twitter, there was no 'official'. So I just thought let's just be different and go with 'unofficial'. When people search me on Spotify/Apple Music etc there was also a German artist called 23, I didn't want my music to come up as another artist. Everything you see comes under my name, it's original.
Reading through your YouTube comments, a lot of people comment on your laid-back style. As the attention on you rises, how have you maintained this chilled, humble persona?
I just keep the same energies around me more time. The people around me keep me grounded. Even the people in my videos are the boys I chill with – I have the same squad I bring to shows. It's just the people and friends I keep around me which keep me level-headed and grounded. Growing up I didn't like new people more than anything, I like what I'm used to. I'm not an outgoing character, but I express myself through my music – it's in my nature to sit and observe.
How are you dealing with that aspect of the job as obviously with your career, you're meeting new people every day?
I've adapted to meeting new people every single day, I've been forced to adapt to that and I knew it was going to have to happen with the job I'm in. The people that are close to me are the people that are actually close to me. The people I do business with I keep at arm's length. But even with the label, I'm with [Island Records] the first thing they gripped me with is that they made me feel like part of a family, which makes me feel so comfortable.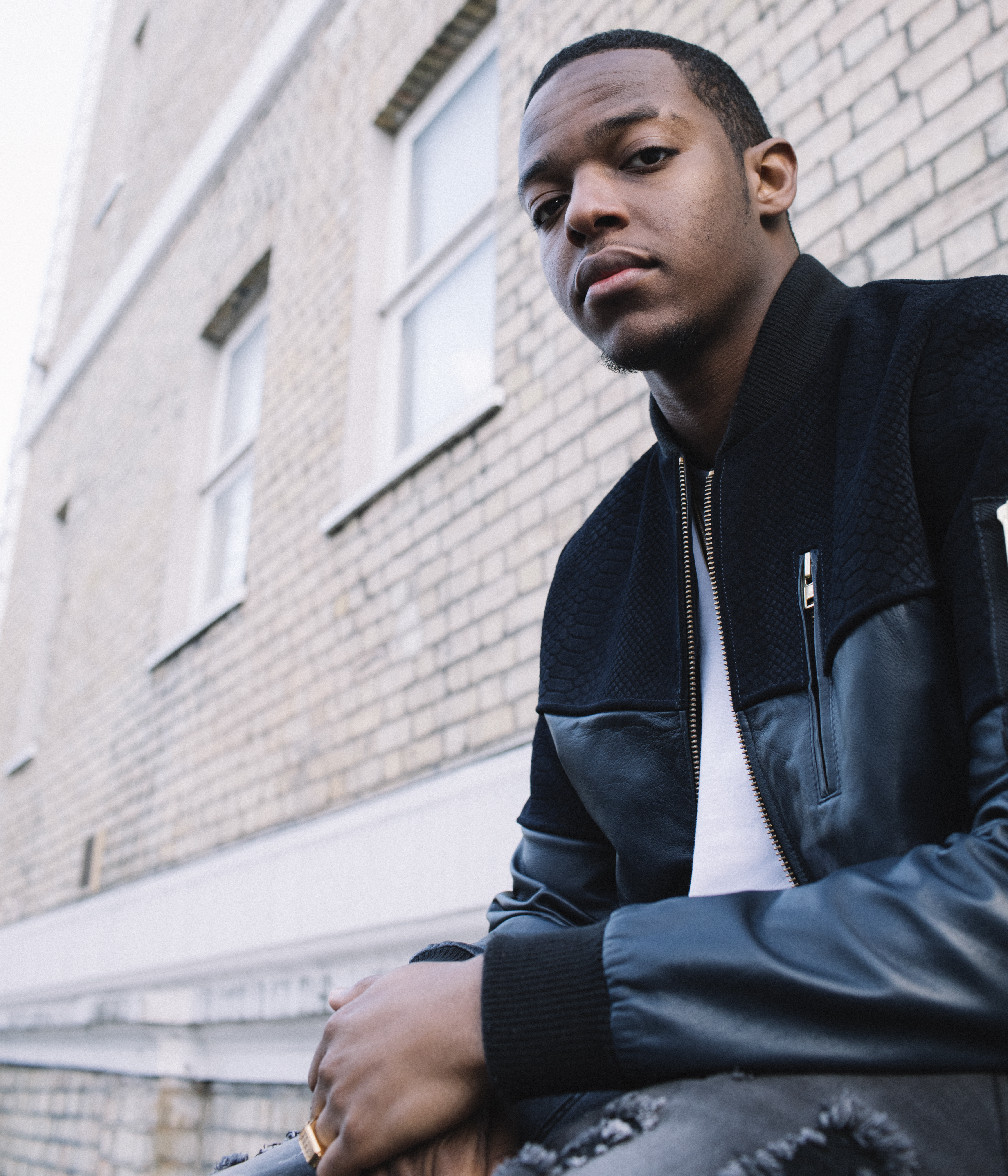 Who's your all-time musical idol?
If I had to pick one… Drake. Obviously Michael Jackson, Biggie n that but I didn't grow up with that. I actually saw Drake progress from the beginning stage to the big worldwide superstar he is now. I actually got to witness it and even to this day he's getting bigger and bigger and you would have thought he's already reached his peak.

Do you think Drake inspires your music strategy?
Definitely. My first instant when I hear a song is to rap a whole 32 without a chorus. But my manager was like we can't keep doing this, we need a chorus for people to sing along to. You kind of have to adapt your style to the situation you're in. At first, I couldn't see it, but once I dug a lot deeper into how music works, I understood how important a chorus is to a song and you kind of have to adapt your style to move forward with your career.

Who's your current musical idol?
My current favourite UK rapper is Nines. Growing up I've just listened to him, his music's iconic. He doesn't put out a lot but when he does I'll drop everything I'm doing to sit down and listen. I actually met him the other day funnily enough and he knew who I was, can't lie I was actually star struck and I don't get star struck by people like that but I deeped he was in the same building as me. He walked past me and started smiling, he was like "you're that guy init, you're 23 I play your tune every single day" I was trying to keep cool but can't lie, I was gassed as hell. That's one artist I've always wanted to work with.

Is that something we can expect in the future?
I said to him "we're gonna work together" and he said "yeh when next year comes we'll sort everything out" because I think he's on a break from music at the minute. I want to get him on the EP. I told my manager I want Nines on the EP and if we do we can take a break from music for a while cos I want him on the EP that bad.

Obviously everyone's feeling "Ain't Bothered", but what's your personal favourite?
My favourite is probably "Torn" – it was the first song we actually made and it came out like 7 months later. I originally rapped that song over LL Cool J – Love U Better beat but then my manager made up a beat and I was like Yes this needs to be the "Torn" beat and its just going to make so much sense. When I heard that beat, I saw a vision for the whole song, I directed the music video myself but I thought it's too soon to release as a first song because it'll get slept on, I knew we had to bring it in at the right time so we released it after "Naughty" and we brought it out and it was executed so perfectly. The funny thing is, I hate hearing myself. I like it when it first gets created cos no one else has heard it, but when the music actually goes public, by that time I've probably already heard it about 100 times. The best time I like hearing it is when I'm performing it, it's the crowd, they get me gassed more than anything. The song alone I don't care, but just the crowd's reactions make me want to play the songs.

What genre would you say your music falls under?
Because I'm a rapper I would say UK rap. But, there's a lot of different sounds incorporated because my manager/producer is Ghanian and he produced a lot of the earliest tracks in the afro scene like Afrobeats, Afroswing vibe. I'm not the biggest fan of Afrobeats but it works.

I think you've created your own kind of genre, putting UK rap over an Afroswing style beat which gives you your own unique style. What makes you different from other growing artists in your genre e.g. Kojo Funds, Yxng Bane, Not3s?
I feel every artist that's popping has a unique sound. I've been in the studio with a lot of them before and their first instinct is to do a melody like they'll sing the chorus before anything. But for me, I'm just going to rap, I want that first line to hit you before anything so you have to feel it – every line has a meaning. I've noticed the importance of melodies in my songs though because when I sing a line, it catches people's attention more – it has a lot more meaning. Everything I write about is based on past life experience and I can't just go to the studio and write, I need to live life a bit man, I can't write unless I have experience.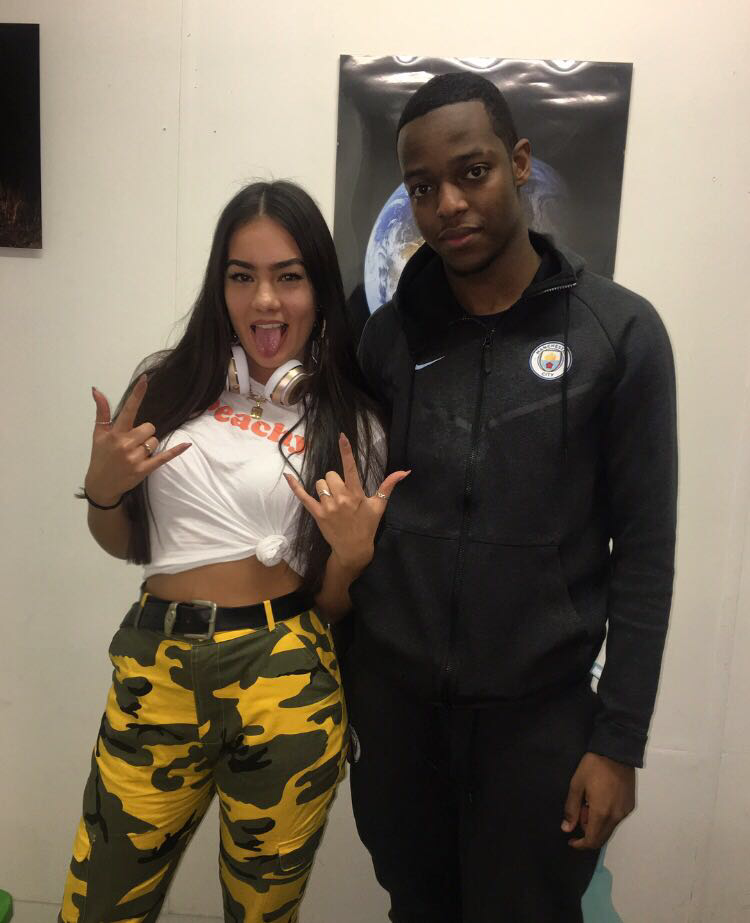 One of your lines, "Life was more fun when I was broke" is interesting, explain what you mean?
Haha originally it was a tweet and it inspired me to put in my song. But also it's a Nines lyric. I was driving listening to old school Nines, he has a lot of meaningful words but that line caught me cos it resonated with me. The job I do now, there's a lot of money involved, and a lot of money just gets dashed about. When you're broke, the grind is a lot more real. I can throw £300 and I ain't bothered and it kind of just loses its value. The grind gives money value. Of course, it's so rewarding getting the amount of publicity and money for all the hard work I put into my music but the things I used to buy I can literally just walk into the shop and buy whatever I want and I don't even really need it. I chose music because I couldn't see myself in a 9-5, I wanted to dictate my own future and be financially successful and I like a lot of nice things and I wanted to do that off my own back and no one can tell me anything.

Plugging your own lyrics to the interview, I see what you're doing haha.
Haha, it's true though. I used to ask myself how am I going to be my own boss? That's when I came across music, Yeh I like this lifestyle, my life is literally making good music and turning up. It's good, man.

How do you think the Rap & Afroswing genre is going to evolve UK music culture?
Right now I think the UK music scene is the best thing in the world, and being able to be involved in it as well is just mad.

Which Top 5 UK artists that are you feeling right now?
Krept and Konan, based on the longevity. Obviously Nines. Not3s, he's my mate, he's the only real proper friend in this music game. Kojo, definitely one of my favourites he's died down a little but I know he's working on something big at the moment. In terms of whose popping right now, Young Adz and LB – I'm a big fan of D Block. Another emerging artist from Brum called Mowgli we should be doing a song together soon.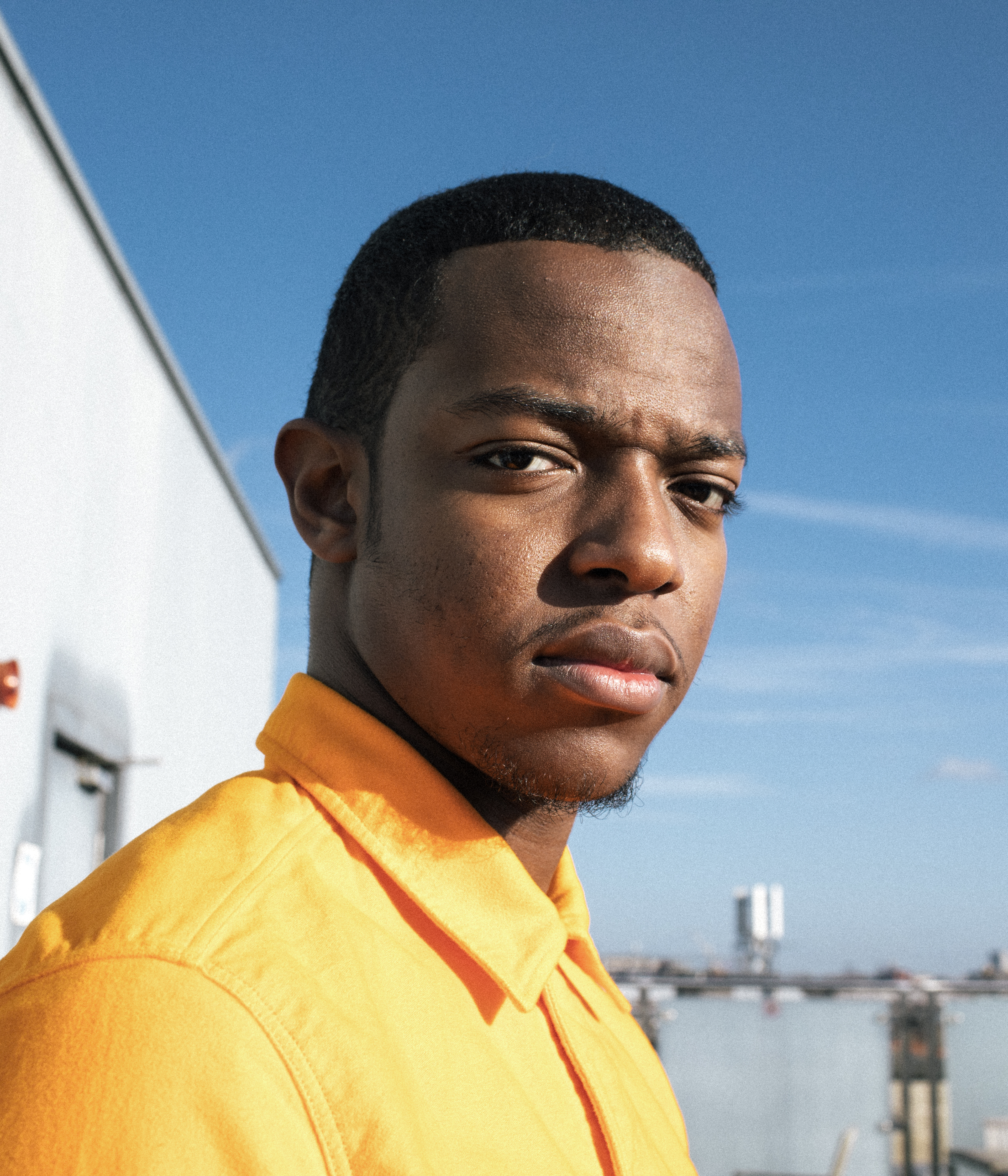 Who do you aspire to collaborate with?
Obviously Drake. I'm a big Future fan, I feel like it would make so much sense.

Everyone's demanding more tracks from you, is there a reason why you've only brought out a couple of tracks in the past 2 years?
I am so judgmental of my own work. My manager and I are perfectionists. We won't record, produce or release anything unless it's worthy. We will sit and debate about it but once we know we just know so it's just about being strategic and selective. I go into the studio and make a lot of tracks on my own, I want to drop them but my plan is to take it slow. And I don't want to mess up the plan at the moment.

So, a question everyone wants to know, is there a project coming out?
EP in the Summer. It's gotta take its time because I want my songs to follow a narrative, kind of like a chapter. They each have to have to mean and following on from one another.

What can we expect from your new music?
We're looking at doing a Torn Part 2 soon. I feel like Torn resonates with a lot of people, it's a song that a lot of people have been through at some point in their life so I really want to expand on this. We got a Naughty Part 2, I have about 5 songs pre-recorded with Not3s, we're sitting on some serious bangers and when I feel it's a banger, 9 times out of 10 it's a banger.
We ranked our top 25 UK Rap & Afroswing tracks of 2017, check where 23 Unofficial's – "Ain't Bothered' figured in the list.
Follow 23 Unofficial Twitter here
Interview by Jadie White