Feb 11 2020
Kano Tears Up Drumsheds
Revered as the graceful elder statesman of Grime, it is not difficult to understand why Kano's message is one which resonates en masse – there is a palpable feeling amongst the audience; one of energy, excitement and accomplishment. Packed to the rafters inside Drumsheds – a ten thousand capacity warehouse-turned-live space situated in the corner of an industrial park, that something uniquely special is going down.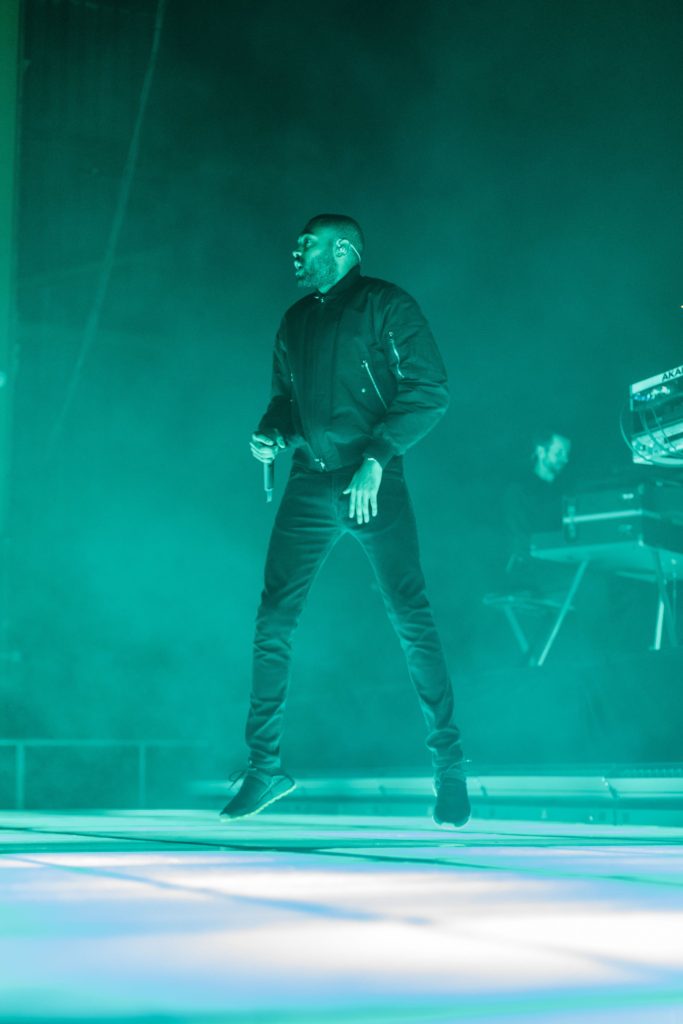 Industrious is an apt description for the attitude Kano brings to every element of his work – a watch of his recent documentary proves the calculated, dedicated craftsmanship of his art. "I want the music to be a narrative, more so than the lyrics. The music has to tell a story, and the music tells the story of my life," he shares. One look across the to the orchestra and lighting set up is a reminder of the production value; this isn't just another cheque to pick up on a UK tour, this is an event. Every instrument, every sound, every sonic has a purpose, and that is something that very few artists in the world, let alone in the genre, can pull off with conviction.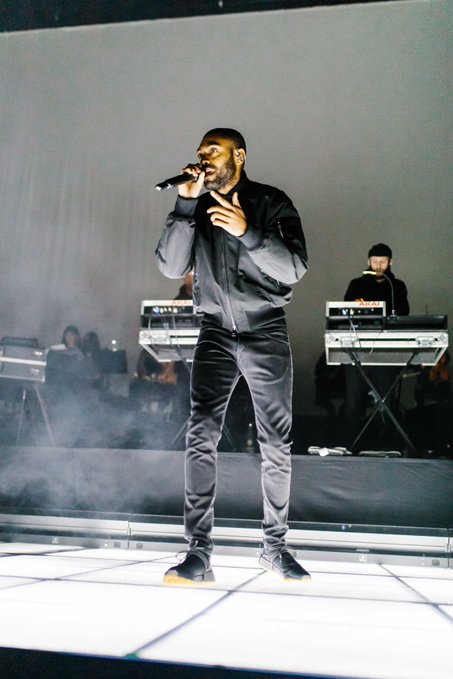 "You hear the Jamaican heritage in Can't Hold We Down, you can hear the Hip Hop when the beat drops in Teardrops, you hear the garage in Got My Brandy Got My Beats, you hear the Grime in Class of Deja. THIS IS MY LIFE."
Commencing the night with album opener and Sade sampled 'Free Years Later' the string section announce Kano's arrival, the first of many from Hoodies All Summer. Blistering through classics 'Ghetto Kyote' into 'P's & Q's', Kano's trademark delivery is rapid-fire, venomous yet controlled impeccably. He barely spits the first two bars of the latter before the iconic riddim is wheeled up and dropped again to the sight of flickering lights, blasting kick drums and an explosive brass section.
Moving into the album's poignant and masterful centrepiece 'Trouble,' Darcus Rowe's speech echoes round the arena before Kano picks up the mic again. 'Trouble' is a sorrowful reminder of London's violence problem and includes a distressing scene midway through the song where a young man is stabbed.
"To me 'Trouble' is like, you're walking along minding your own business, it's a nice day and there's a smile on your face and then BAM! That happens. You can't avoid it," Kano explains in the documentary, "That's why that scene is not an interlude. Its not at the beginning where you can skip it, it's not at the end. It interrupts your day and that's how everyone's living." Standing still, head down Kano contemplates, whilst the choir echo the lines, "Trouble… trouble, I don't need no trouble," the ten thousand sing right back in good voice and the energy is stunning.
The orchestra shine again as Kano takes us through some Made In The Manor cuts including 'A Roadman's Hymn', 'T Shirt Weather' and the anthemic 'This Is England' where the sousaphone players bounce and bop their way through the night.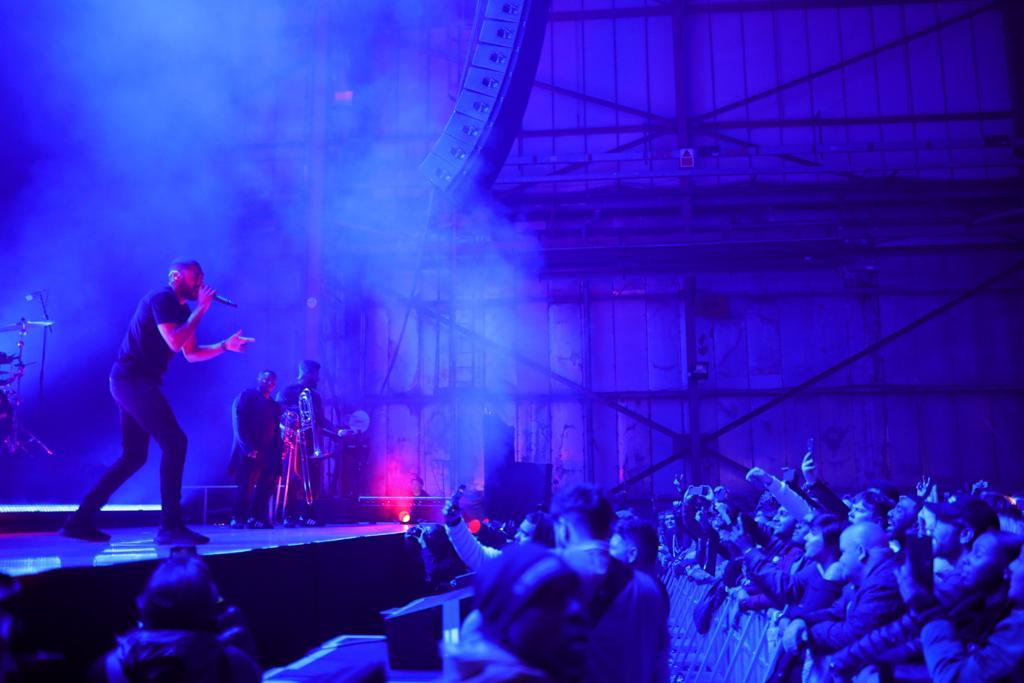 "I get it. I understand. I know they don't, I know the media chat shit but I get it. I've experienced more, but I want more for you. So I have to show you my new perspective."
A reminder of simpler times reverberate around the venue as the piano begins to twinkle, "Is that what I think it is?" a voice questions over my shoulder, it becomes apparent that 'Nite Nite' – a Bluetooth classic from 2005 is up next. The room is captivated, singing along word for word as if it was released last week, there is a sense most people have been here for a long time.
The sweet momentary reprise is short, before we get back to regular scheduled programming – a back to back serving of 'GarageSkank' and 'Class of Deja' fire up the ten thousand again, mosh pits ensue, and a rush of energy drives the audience forward as two legends assemble. Ghetts and D Double E appear and the place erupts. More wheelups and more carnage; this is more like it. 'Deja' is a nod to the heritage of pirate radio stations and a brash never-say-die attitude only Grime can deliver.
'SYM' is the closer, and the hilarious use of a gospel choir is received fondly, however his message on this is clear, calling out British hypocrisies on political issues such as Windrush and referring to colonial ideologies that continue to make its way into modern life. "They tell us to go fuckin' back to our own country / But they won't even give us back our own countries," he raps – it is a poignant reminder of a divided society, carrying even more weight in post-Brexit Britain.
A trio of bangers make up the encore, 'Can't Hold We Down', '3 Wheels Ups' and 'My Sound' finish off the night in spectacular fashion, leaving the place in a frenzy. Each and every one of the orchestra deservedly take a bow and Kano is over and out.
It was always going to be a gamble bringing such a theatrical show to a venue like this which is clearly better suited for Electronic DJs, and overall you can't help but feel quite distant from the man on stage, however, his message and his music stay true to his art and close to your heart.
"I didn't want to approach certain topics on this album as if I was talking down to people. I'm rooted in the street, connected in the street, I'm from these communities but I have distance. I wanted it to be a conversation."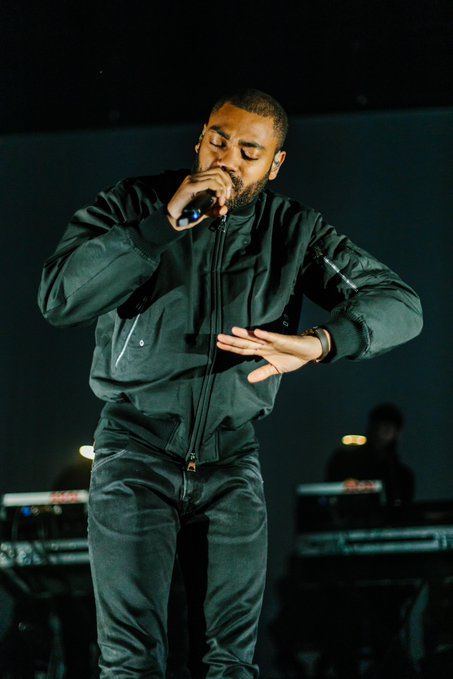 In Kano stands an icon of our time who has not tarnished his legacy by lending verses to saturated, chart-ready hits or Twitter beefing the torch-bearers of the scene, and much like a timeless wine Kano continues to age with grace and decorum. Having said that he is yet a pioneer who is still very much enshrined in the culture – more an incandescent, cool older brother than an irrational, peculiar uncle figure.
Hoodies All Summer is not only a cautionary bigger picture address to the youngers waring over postcodes, but also a matured piece of art and a celebration for the whole block. If Made In The Manor was the story of growing up dodging violence and drinking KA Fruit Punch on the estate, then Hoodies All Summer is the frank conversation and sip of celebratory brandy at home at the dinner table.