Jan 27 2020
The Gun Should Be Your Number 1 Date Night Spot
Humans are always on the hunt to increase their social currency. There's no better way to show how cultured you are than being on top of the best date night spots in your respective city. Well, we've unearthed another spot that is a must for any new or long-time longtime lovers. The venue in question is The Gun, located in the very popular Spitalfields in Shoreditch – a modern pub where comfort meets sleek and sexy.
We headed to The Gun on a Saturday where their Soul Saturday event takes place every week. You'll hear a band croon many classics including Womack & Womack – Tear Drops or David Bowie – Let's Dance creating a warm and cosy atmosphere. The Gun is dimly lit adding to the date night mood with their comfy leather seats.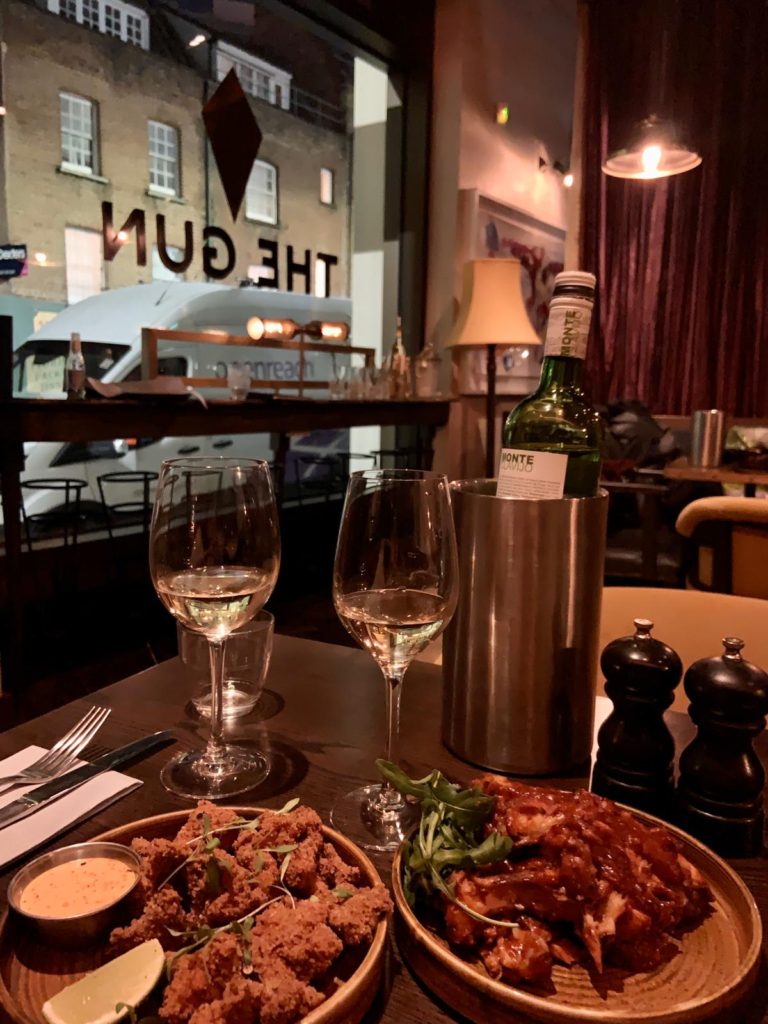 For our starters, we had the Popcorn Chicken and the coca-cola barbeque pork ribs. As far as starters go, you'll have to go far to find a more flavoursome opener. The ribs fall off the bone with ease and the sweet BBQ sauce creates a tasty experience. The Sriracha sauce complements the chicken popcorn just how white trainers do to an outfit in the summer.
For our mains, we had the red pesto pasta with chicken and the wild mushroom risotto. The red pesto pasta was rich in flavour without being overly saucy. The risotto was a large portion and is very filling, so is highly recommended for a foodie who has a large appetite. The rocket on the top added the icing on the cake making it a refreshing touch to an already delectable meal. To complement our meals we had their Spanish Rioja Blanco which was very light in taste with a great aftertaste, playing the accompanying role to our food.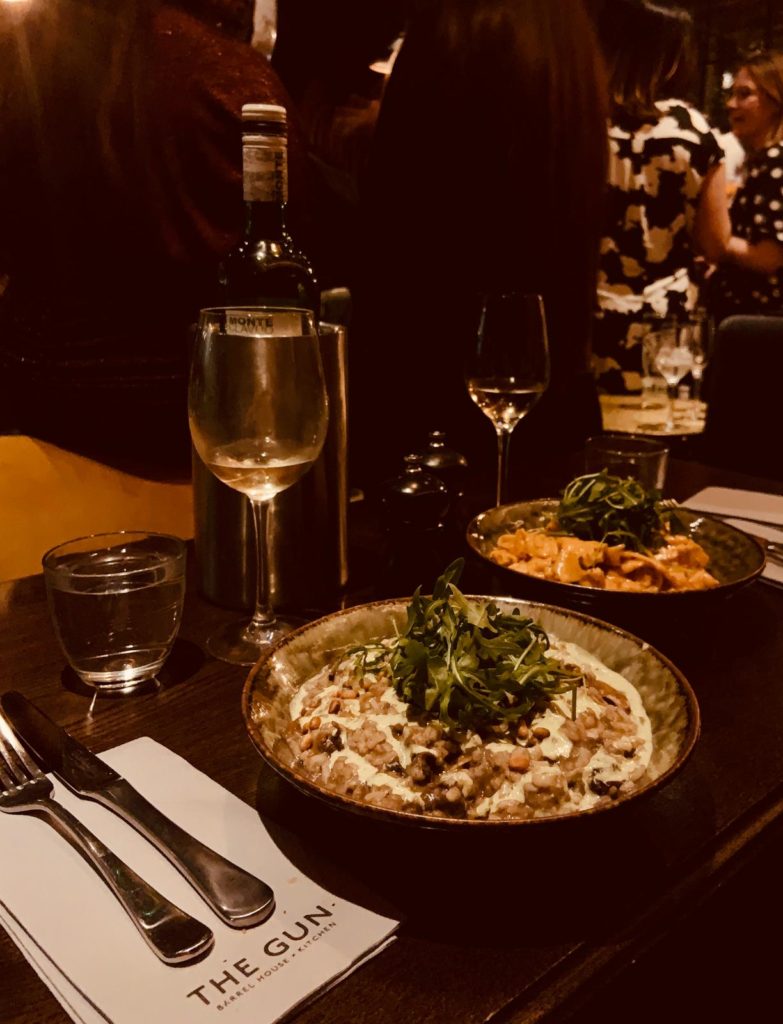 Given Valentine's Day is around the corner we highly recommend The Gun as a choice for the day of love. Otherwise, one should feel open to venturing whenever they feel best and we promise you, you won't be disappointed.