Nov 14 2022
The Gunpowder Plot: The Best Way to Experience Bonfire Night
We all know November 5th is a date that is steeped in British history. Today, November 5th is an opportunity for people to gather at some of London's most famous locations to witness sumptuous firework displays. But do you know what took place in 1605 that birthed what we now as Bonfire Night? Even if you do, have you ever imagined what it would've been like to be part of the action of one of Britain's greatest rebellion stories? Well, The Gunpowder Plot does that and more with its new immersive experience.
The Gunpowder Plot is London's biggest new attraction – currently running at Tower Vaults at the Tower of London, created by multi-award winning Layered Reality and Historic Royal Palaces. This multi-sensory adventure opened earlier this year to rave reviews and is written by Olivier nominee Danny Robins with Creative Direction, story and experiences by stage director and multi-BAFTA award-nominated games performance director Hannah Price.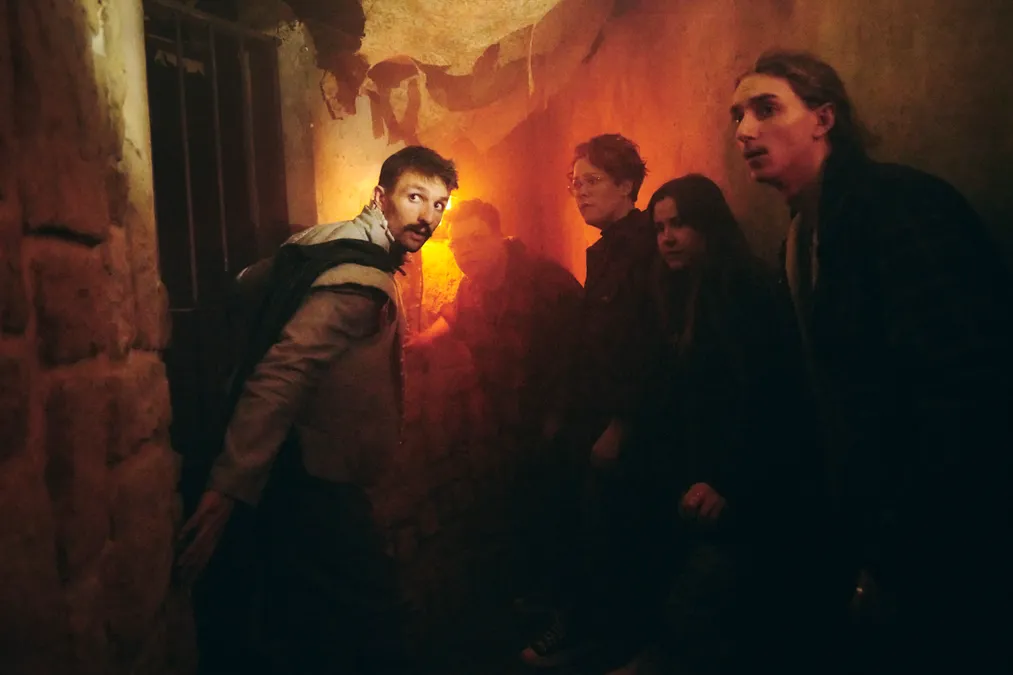 The Gunpowder Plot takes attention to detail to a next level with its mix of both live actors and digital stars in a multi-sensory theatrical adventure. Virtual Reality (VR) is embedded throughout the story to elevate your experience and to make it even more of an exciting ride. Its VR catapults you in the thick of the plot and gives you an almost life-like experience of what it was like on that fateful night in 1605. Audiences can interact with Guy Fawkes, played by Harry Potter's Tom Felton, inside VR, as you infiltrate the plotter's inner circle and learn of the conspiracy against the Houses of Parliament.
The set design is perfect, the level of detail is high as the rooms are dimly lit with lanterns, rustic wooded walls and narrow halls to give off a realistic underground cellar/tunnel. It's such an immersive experience that even the interval is on set, too! Expect to become an extra in the performance as you're part of it, you'll get to be up close and personal with the characters, set design and storyline itself.
It's set across two floors but throughout the story you'll move from room to room, building to building, across rivers and beyond. Definitely come equipped wearing your comfiest shoes as you'll be moving quite a bit as you get fully immersed into the storyline. If you want to make it even more of an occasion, allow some extra time before or after your time slot for a drink or snack in the bar/restaurant. It's a great educational, but mostly importantly, fun experience that's great for groups and welcomes children too (12A).
Find out more and buy tickets here
8-12 Tower Hill Vaults
London
EC3N 4EE
United Kingdom