Oct 3 2021
The Lord Napier: Definition of a Modern Pub
We recently shared the news of Hackney Wick's iconic graffiti pub, The Lord Napier, opening after its 25-year dormancy. Since its re-launch in the summer, the pub has been thriving in one of the coolest spots in East London. We headed to the iconic pub to try out its tasty food & drink and take in its infectious vibe.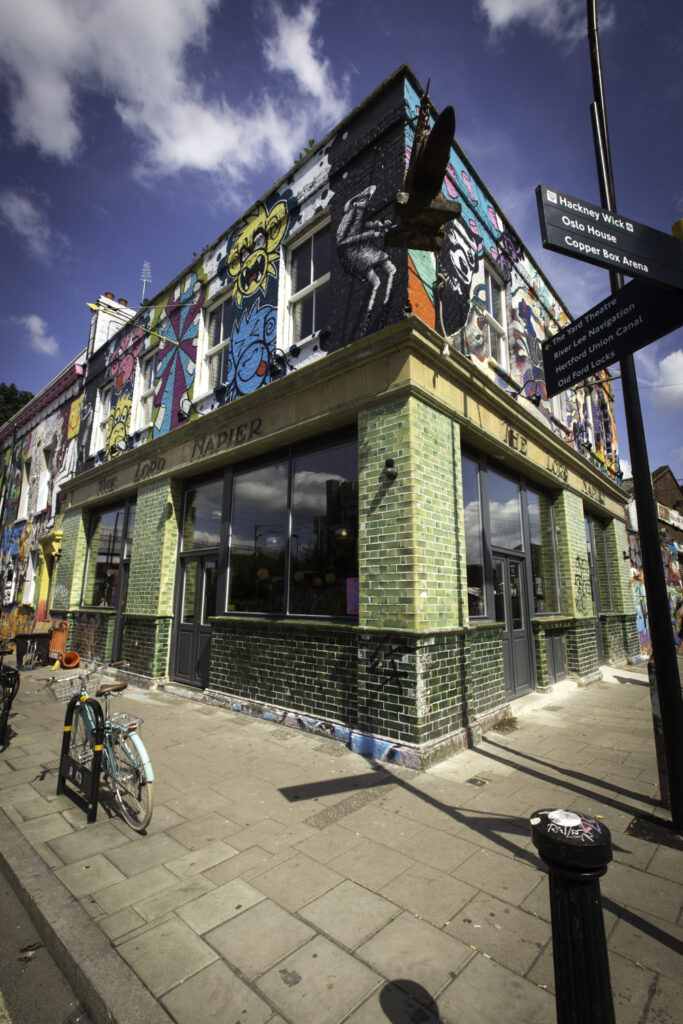 The Lord Napier is the definition of a millennial pub; you're immediately greeted by the graffiti art, its unique pink stairs and the sumptuous rare groove sounds that their resident DJs spin The pub is colourful and filled with comfortable interior and a menu of Asian influenced food with vegan options.
We had the signature Fried Chicken burger that comes with Asian slaw and Sriracha mayo. We had it alongside the Thai Fries that are too smothered in their salivating Sriracha Mayo. We also had the Drunken Noodles Chicken that spicy food lovers will enjoy and coupled it with the Cauliflower Bites that come with sweet chilli sauce. The food was delectable, were great portion size and very affordable. Lord Napier have a season guest kitchen, so if you're keen to have some great Thai food, make sure you head down before the good people at KraPow are out.
Key details
Type
Pub / Bar
Nearest Station
Hackney Wick
Music
R&B, Rare Grooves
The average cost for 2 people (food and drink)
£50
For more information please head to Lord Napier.