Dec 3 2021
Hackney Empire's Jack and the Beanstalk Brings Back Panto Joy to London
The arts industry was one of the most affected by the pandemic, particularly the theatres like the iconic Hackney Empire (celebrating its 150th anniversary this year). As such, seeing classic pantos like Jack and the Beanstalk return to their rightful home was one that we couldn't miss out on.
Written by former Tweenies writer Will Brenton, the influence of the popular children's TV show are visible in the panto as Jack and the Beanstalk's child-like, kid-friendly delivery was front and centre. If you're a 90s-baby like me you'll see a familiar face from Story of Tracey Beaker's Clive Rowe who plays Dame Trot, Jack (Rochelle Sherona) and Simple Simon's (Kat B) mum who easily steals the show. From his alluring dresses, crowd participation, vocal range in his songs and general charisma, Rowe is the bridge in entertaining both children and adults in the audience.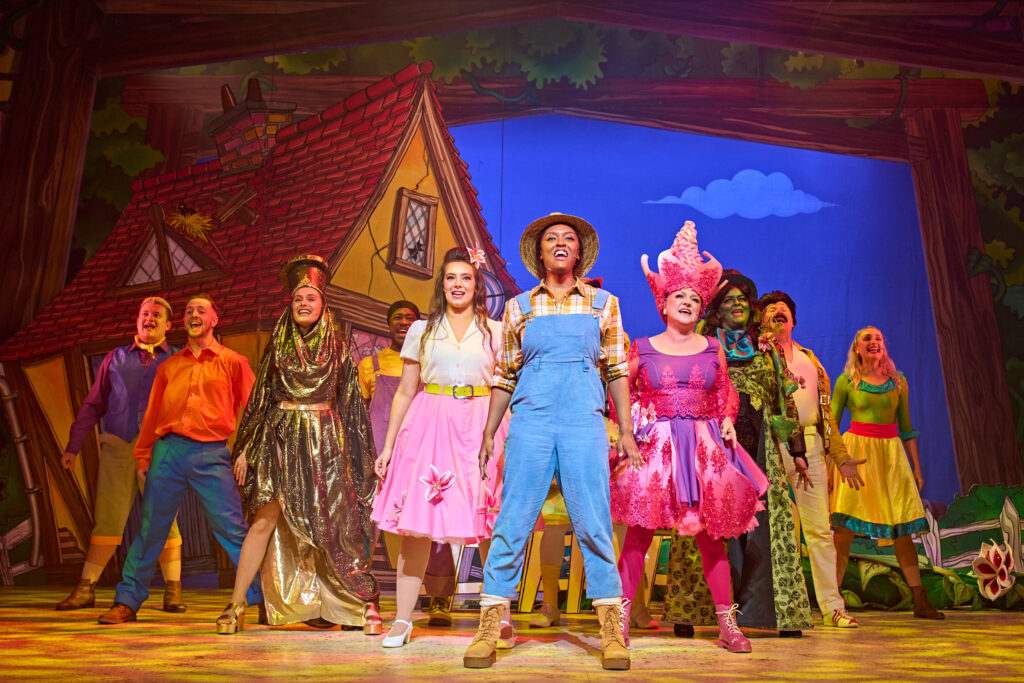 The story is set in Hackney-on-the Verge sees Jack, Jill (Ellie Ruiz Rodriguez) and Simple Simon cheerfully go through the motions within their tiny village. As with anything, things take a turn for the worst as Blunderbore's and their evil crew Fleshcreep (Zoe Curlett) steal the family's magical harp; now Daisy (Dame Trot's cow) is no longer able to produce milk and Dame Trot reluctantly instructs Jack to sell her… and we're fairly sure you know what happens from there.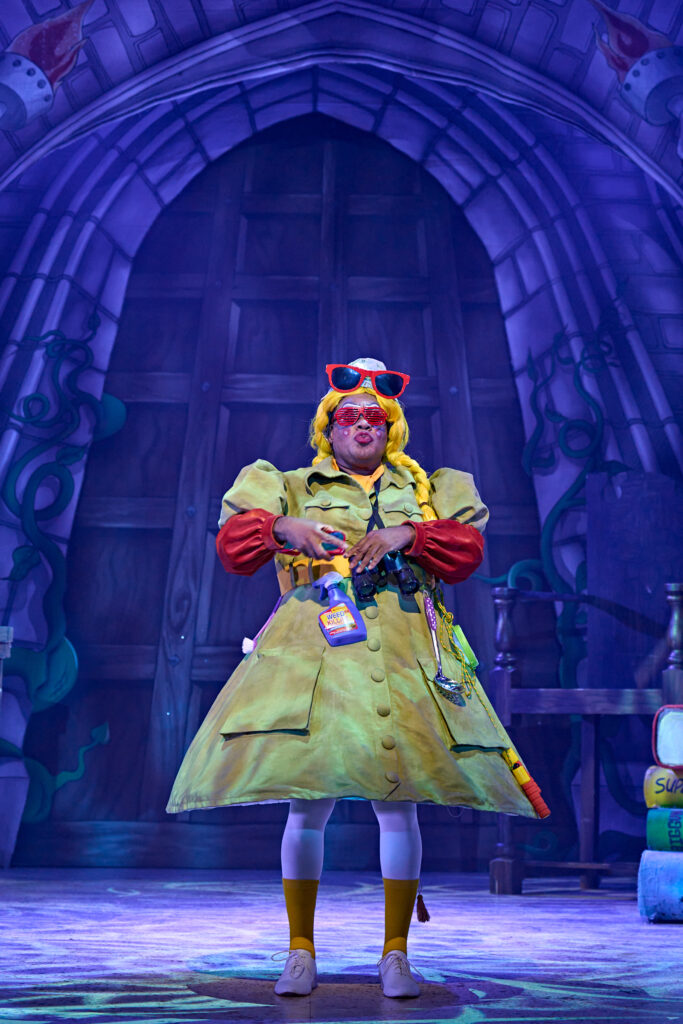 The panto is fun and family-friendly, certainly more for children than adults but has some modern cultural references that adults will enjoy; from gentrification, veganism and more. Plus, Rowe performs a range of contemporary hits that'll get the crowd moving, including a swaying rendition of Silk Sonic's number one song "Leave the Door Open".
Jack and the Beanstalk is at Hackney Empire, London, until 2 January.